Forum Topic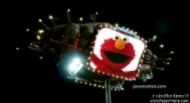 Noob
Member
10 XP
Oct-08-2015 2:09 PM
I'm not a big fan of 3D movies(unless it's IMAX). Roger Deakins has said in an interview that Blade Runner 2 will NOT be filmed in 3D but might be converted to that format on it's release. 
It might be interesting to watch the 3D version after viewing the regular one...I just find the 3D regular theatre movies to have too many distractions. :)
Here's a link to the article: Roger Deakins talks Blade Runner 2 in 3D

5 Responses to Blade Runner 2 released in 3D.
Add A Reply
Sign in to add a reply to this topic!