Happy Together: Denis brings on cinematographer Roger Deakins
2 Replies
Add A Reply
Forum Topic
Noob
Member
4 XP
May-30-2015 3:11 AM
Happy Together:
Denis brings on Roger Deakins (DP BR2)


Canadian Steak, AAA
Roger & I Have Been Dreaming
Fantastic, Genius & Maybe a Bad Idea
What You Should Know About Roger Deakins
---

2015 BR:TFC mini-Gallery IV:

Bonus link:
If Only You Could See
What I've Seen With Your Eyes


Sawa
2 Responses to Happy Together: Denis brings on cinematographer Roger Deakins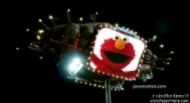 Noob
Member
10 XP
Jun-10-2015 3:18 PM
That's very exciting news,thanks for posting. It sounds like the the studio will take the sequel more seriously than the original. With all the dilemas(e.g production crew,studio execs ect..) I didn't know a Canadian Studio was involved this time(yes are steaks are good too ;) ) Bonus pic: And speaking of Canadian Steak... Canadians are discovering a substitute for Canadian bacon. Fried Tyrell panels...less cholesterol...and higher in your necessary daily Sci Fi intake...part of a balanced breakfast :) [img][IMG]http://i192.photobucket.com/albums/z292/djrees_2007/S1060007_zps9xihyxqu.jpg[/IMG][/img]
Noob
Member
4 XP
Jun-12-2015 8:38 AM
Close Encounters of the Sporting Goods Kind with Denis Villeneuve @ HitFix
Silly rabbit, baseball-ball bats are for kids.

And yes Dale, I'm sure you're excited; along with the high possibility that BR2 could be produced in Canada (maybe Vancouver). From what I've read on the web, there are a fair number of fans willing to give Denis a chance.


I think the sequel should look simply fantastic, with Roger manning the lenses. And Hampton has joined Ridley at the producers round-table, too. It appears they're really getting ready to take-off, eh.

2015
BR:TFC
mini-Gal V:

You're welcome
...ya hoser!
Sawa
Add A Reply
Sign in to add a reply to this topic!