Star Wars teaser reveals Batmans Tumbler vehicle
0 Replies
Add A Reply
Forum Topic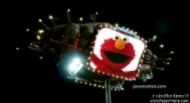 Noob
Member
10 XP
Sep-24-2014 10:54 AM
Not sure if this has been posted. Theres an ongoing game between the Star Wars and Superman V.S Batman studios with humurous posts depicting characters from the franchises being displayed in the wrong film(e.g a Stormtrooper being arrested by Gotham Police).
This is a nice teaser trailer showing lots of detail on(I'm assuming) the 1:1 Milleniam Falcon..and closing in on a surprise at the end :)
0 Responses to Star Wars teaser reveals Batmans Tumbler vehicle
Add A Reply
Sign in to add a reply to this topic!