My.Scified Updated + Scified Menu Bar Updated! Info & FAQ
3 Replies
Add A Reply
Forum Topic
Atman
Admin
21777 XP
May-30-2013 2:49 AM
[b]Valid From: May 30th, 2013 - Present[/b] Hey everyone! Just wanted to drop a new thread on the Scified FAQ and Site News forum, letting you all know about a couple recent updates I've launched on the Scified platform. First off, [b]My.Scified[/b] has been updated yet again! Each update is meant to make browsing the many sites on Scified all the more fun and easy. As most of you probably know - [b]My.Scified[/b] is a personalized sub-section of [b]Scified.com[/b] which hosts information tailored to what you find interesting across our network of sites. The concept is very simple - you follow members on the network whose content is of interest to you, and their most recent posts and topics are displayed to you on your "My Scified" portal all in one place, so you don't need to go to each member's profile page to view their latest posts. On top of a page re-design (which is still being expanded), [b]My.Scified[/b] now also offers a feed of some of the network's most popular forum topics from across all the sites we host on the Scified Network. In the image below, these updates will become more clear: [center] [img]http://www.scified.com/uploads/myscifiedv3.png[/img] [/center] As you can see, the layout has changed, and your profile pic is on the left, recent posts in the middle and most popular topics on the far right. Also added is a feed of the 4 most recent additions to the new [url=/gallery/]Scified Gallery[/url] and the status board feed. On Network-wide scale, the [b]Scified Navigation Bar[/b] - highlighted in [b]RED[/b] in the photo above, now features a more attractive layout along with a few more helpful links. Your profile pic is clickable and takes you to your profile page here on Scified. From left to right the new graphical buttons are: 1. [b]My Scified[/b] - This "newspaper" style graphic takes you to your [i]My.Scified[/i] feed, mentioned above, where you can quickly browse the latest content of interest to you. 2. [b]New Content[/b] - Same as the "New Content" tab on Scified.com, this button takes you to the [i]New Content[/i] feed here on Scified, showcasing pages of the most recent topics added to any of the websites we host here on Scified. 3. [b]Status Board[/b] - The [b]Speech Bubble[/b] icon is a link to the local status board on each website we host. 4. [b]New Topic[/b] - The [b]Pencil[/b] icon is a link to the site's local "Start A Discussion" page, where you can quickly and effortlessly start a new discussion on whichever Scified website you happen to be on at the moment. 5. [b]Edit Profile[/b] - The [i]gears[/i] icon button takes you to your [i]Edit Profile[/i] page here on Scified, where you can customize your profile banner, display name, about section, forum signature, log in details and more. 6. [b]Personal Messaging (PM)[/b] - This button replaces the text-based counter for new messages and is replaced with a mail icon tab with a floating counter highlighted in green - which indicates how many unread personal messages you currently have in your inbox. 7. [b]Sign Out[/b] - If you wish to sign out manually, clicking this new X icon button will do the trick. However, not necessary in most cases, since everyone's sessions will automatically time out after a certain time of inactivity - logging you out automatically. As usual, I love to hear feedback from those who enjoy this community and it's associated network websites. If you find or think you have found a bug, please personal message me with details, as I will respond to PMs quicker than this forum topic. If you also need any extra help getting used to these updates, feel free to send me an email or PM and I will help you as soon as I get online. You guys come first, so if I can make your experience here easier and more enjoyable, let me know! As always, thanks for being part of the Scified community and I hope you continue to enjoy the network and all it has to offer! - Chris
3 Responses to My.Scified Updated + Scified Menu Bar Updated! Info & FAQ
2K
Member
2674 XP
May-30-2013 7:32 AM
Excellent Chris! Cool layout & makes it so easy to navigate & keep up to date with new content across the network. ;-)
"Let The Cosmic Incubation Begin" ~ H.R. Giger
Atman
Admin
21777 XP
May-30-2013 11:52 AM
Thanks Lone! I'm a big fan of simplicity when it comes to web design, so the new icon-buttons should make it much easier for our members to enjoy and navigate the site. As for My.Scified, I plan to add a lot more in the coming weeks. It will continue to expand, so any feedback or ideas you or anyone wants to offer, by all means do share!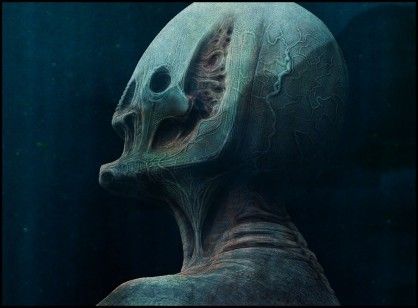 Noob
Member
40 XP
May-30-2013 9:27 PM
Yes, now everything is more practical, thanks Chris.
Add A Reply
Sign in to add a reply to this topic!