This past week has been one of our biggest yet! With exciting new trailers and posters for Star Wars VII: The Force Awakens, more cast additions for Roland Emmerich's Independence Day 2 and three new theatrical posters for Universal Pictures' Jurassic World!
Starting off this week's re-cap we have new promotional posters for Star Wars Episode VII: The Force Awakens at this year's Star Wars Celebration convention. Most of them featured Kylo Ren, the new mysterious Sith Lord as well as a new Stormtrooper character who sports chrome armour. You can see them all here!
Following the promotional posters, Disney and Lucasfilm revealed the second teaser trailer for The Force Awakens. Fans went nuts as the trailer brought back feelings of nostalgia by revealing both new and classic characters. Infinite Earths wrote a list of the top 5 moments from the Epicose VII teaser trailer, which you can read here! Be sure to watch the new trailer for Star Wars: The Force Awakens here if you haven't already and check out nearly 60 HD screenshots from it here to inspect each cutscene in more detail!
In related Star Wars news, the first trailer for the highly anticipated Star Wars: Battlefront sequel by EA also arrived at Star Wars Celebration and revealed some insane new footage:
Following the exciting Star Wars trailer and poster reveals, Universal Pictures cranked up the speed on their own hype train for Jurassic World by releasing a new movie still featuring Lauren Lapkus and then three new theatrical posters featuring various characters and Dinosaurs to help tease tomorrow's monstrous new full length trailer! The first new Jurassic World poster featured Bryce Dallas Howard's character Claire Dearing as she looks the Indominus Rex in the eyes through glass from the Dinosaur's paddock viewport.
The second new Jurassic World poster featured an incredible shot of the park's Mosasaurus chasing down a Great White shark, as a child witnesses the event unfold from behind aquarium glass. The final new Jurassic World poster, released today, features Chris Pratt's character Owen with his Velociraptors rushing through the jungles of Isla Nublar, on the hunt for the escaped Indominus Rex! Be sure to check back tomorrow morning at 11am EST / 8am PST for when the new Jurassic World trailer drops!
The hype didn't slow down after Star Wars and Jurassic World though. No, Roland Emmerich announced some huge news for fans looking forward to the upcoming Independence Day sequel! Both Judd Hirsch and Bill Pullman will be reprising their roles from the first film in Independence Day 2! They'll be reuinited with other original castmates Jeff Goldblum, Brent Spiner and Vivica A Fox! For more information and updates on Independence Day 2, make sure to keep an eye on our Independence Day Sequel movie page here on Scified!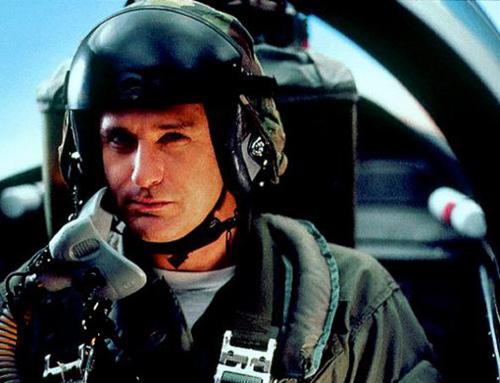 Treat Yourself to Sci-Fi Swag!
We've partnered with the folks at TeePublic to give fans the opportunity to support one another and express their interests by owning customized, unique merchandise based on their favorite science fiction franchises! Designs are created by fans and a portion of proceeds from each sale go to supporting the artists and their work! Check out the entire store and see if anything gets your attention!
Written by Chris
Published on 2015-04-19 12:48:39