Movie vs Movie: Spider-Man 2 vs Spider-Man: Homecoming
0 Upvotes
3 Replies
Upvote
Add A Reply
Forum Topic
Wherever you go, Spider-Man 2 and Spider-Man: Homecoming are generally the two most-praised Spider-Man films to date, with the 2002 film close behind. But which is better, Raimi's classic, or the MCU newcomer? Here, I am going to form my opinion on which is better based on which movie has the stronger main protagonist, antagonist, supporting cast, story, action, and score.
Round 1 - Main Protagonist: Tobey Maguire vs Tom Holland
Similar to how the films I am breaking down are the two best-received Spider-Man films, these are the two most popular live-action portrayals of Spider-Man.
Tobey Maguire perfectly captures the awkward, shy essence of Peter Parker. The part he played so perfectly carries over seamlessly from Raimi's first Spider-Man film. However, unlike the comics, he is not as much of a joke-cracking wise-ass. Yes, he is more quippy than he was in the first film, but he still does not make many jokes. Additionally, his organic web-shooters are not accurate to the comics.
Tom Holland captures everything great about Maguire's Parker, and amps it up quite a bit. He's not as joyless and depressing as Maguire, and brings a new, energetic light to the character. This also makes Peter Parker awkward like he should be. In addition, he succeeds where Maguire fails as Spider-Man, having a strong sense of humour.
Tom Holland wins by a land-slide. He was practically born to be Spider-Man.
Winner: Spider-Man: Homecoming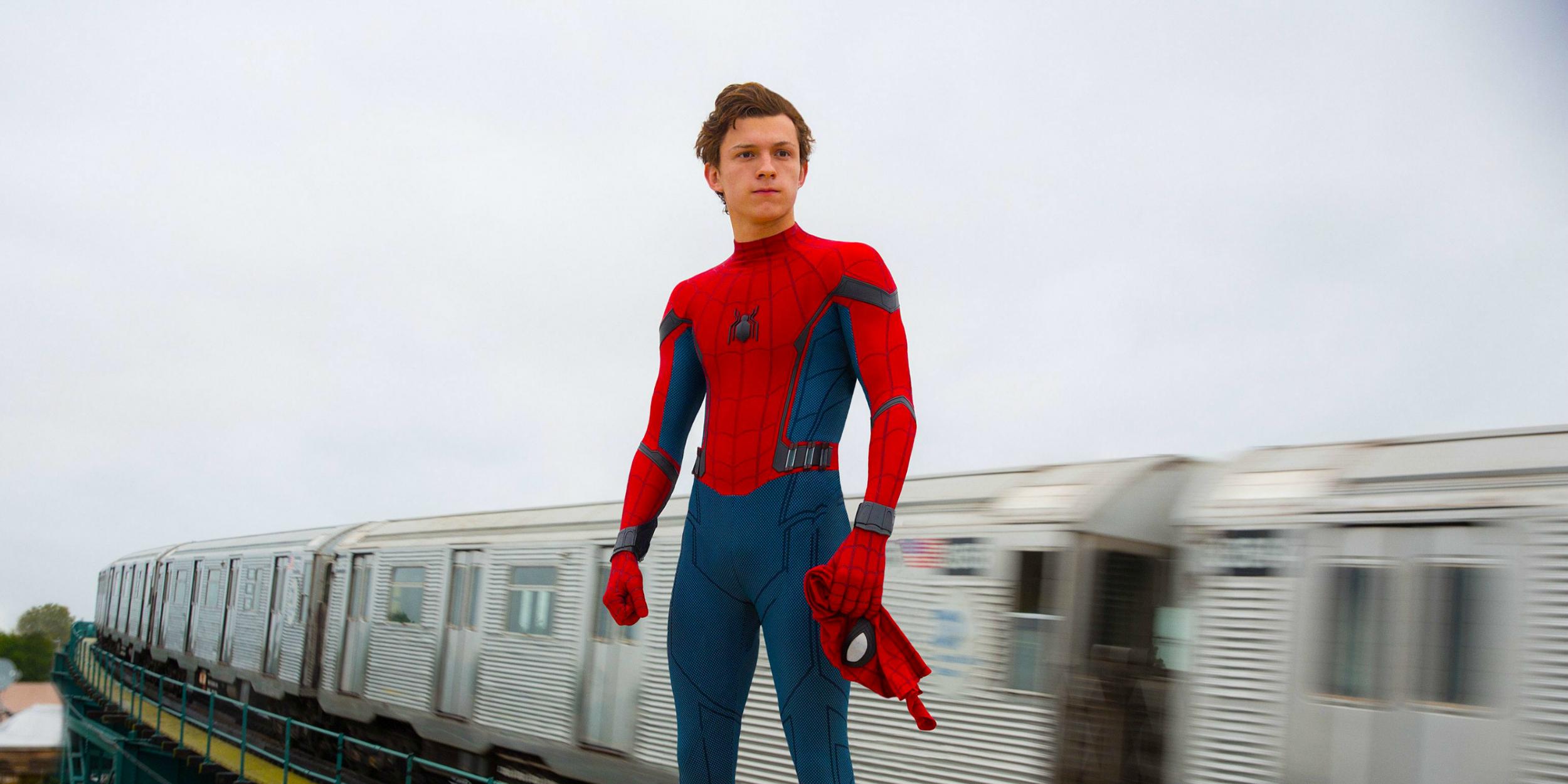 Round 2 - Main Antagonist: Doctor Octopus vs the Vulture
This is a close one. Both are sympathetic villains, and it's hard not to feel bad for them.
Otto Octavius starts off as Peter Parker's mentor, someone he can look up to. However, when one of his project fails, he becomes the notorious Doctor Octopus. Although he is merciless, Spider-Man manages to sway him back towards the end of the film, telling him that sometimes, to do what's right, you have to give up your dreams.
Michael Keaton plays Adrian Toomes, a joke among comic books. However, his performance as the Vulture exceeded all expectations. Keaton's dialogue in the car scene makes him as threatening as he was in Tim Burton's Batman. Like Doc Ock, he is sympathetic, having been put out of business by Tony Stark.
This is one of the closest rounds, but I'm going to have to give it to Doctor Octopus because of his monumental sacrifice at the end of his film.
Winner: Spider-Man 2
Round 3 - Supporting Cast
Another tough call, but I think I'm gonna have to give it to Homecoming. By all means, I am not bashing the cast of Spider-Man 2. The casting of JK Simmons as J. Jonah Jameson was perfect, and Aunt May was better, but its supporting cast has its weak spots *cough cough* Kristen Dunst as Mary Jane *cough cough*.
The cast of Homecoming was perfect for the film's comedic nature, with Michelle sharing a similar outlook on the world to myself. There's also the perfectly cast Robert Downey Jr. as Tony Stark, who is always fun to see. Neither of the romantic leads from both films (MJ and Liz) really shine.
Winner: Spider-Man: Homecoming
Round 4 - Story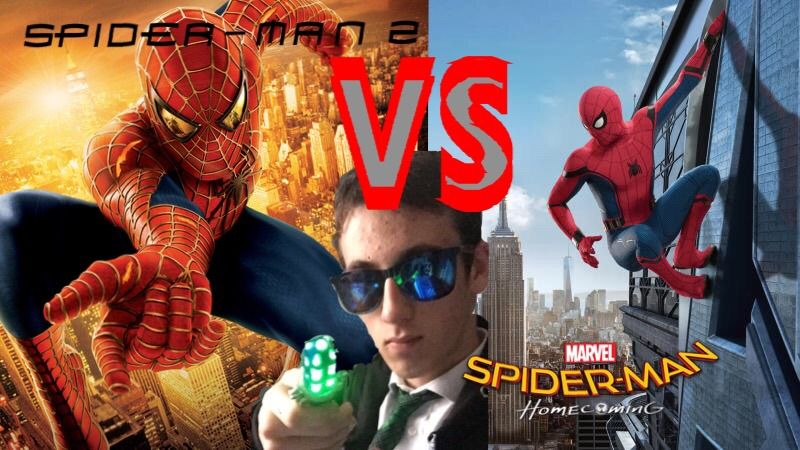 Another close call. Raimi's sequel does a better job of showing Peter's hardships with being Spider-Man. However, it has a major plot hole--how does Peter lose his powers? I don't think "He was stressed" is a good-enough reason. It's also a story about redemption, as Peter finally accepts that he is Spider-Man.
And then there's Homecoming, which perfectly grounds Peter Parker as he should be. He's in school, and although many complain about the suit gadgets, he still has to learn the responsibilities of having the costume. This film was also a lot more character-driven, with Peter facing the consequences of his actions, even if the stakes are lower. He was a much more active character than he was in Spider-Man 2, constantly thrusting himself into dangerous situations that he creates. In the end, I felt that the characters of Homecoming had come farther, especially Peter, because since he's younger, he has more time to grow.
Winner: Spider-Man: Homecoming
Round 5 - Action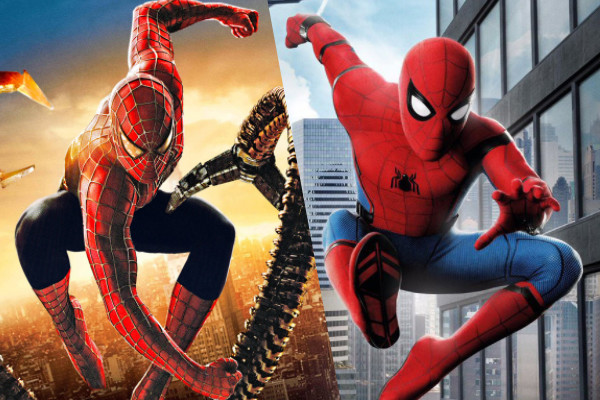 A curbstomp for Raimi's masterpiece.
Spider-Man 2 had more to offer in terms of combat. There were several confrontations between Spider-Man and Doctor Octopus, and the film also had the classic web-swinging. And of course, there's the classic train fight.
Spider-Man: Homecoming did have a few stand-out moments, particularly the final battle and rubble scene. Although the latter is my favourite moment from any Spider-Man film, these moments don't carry the film as well.
Winner: Spider-Man 2
Round 6 - Score: Danny Elfman vs Michael Giacchino
Another tough one. Elfman's theme brings back such good memories, while Giacchino brings a kick-ass track reminiscent of the classic Spider-Man T.V. show intro.
Winner: Spider-Man 2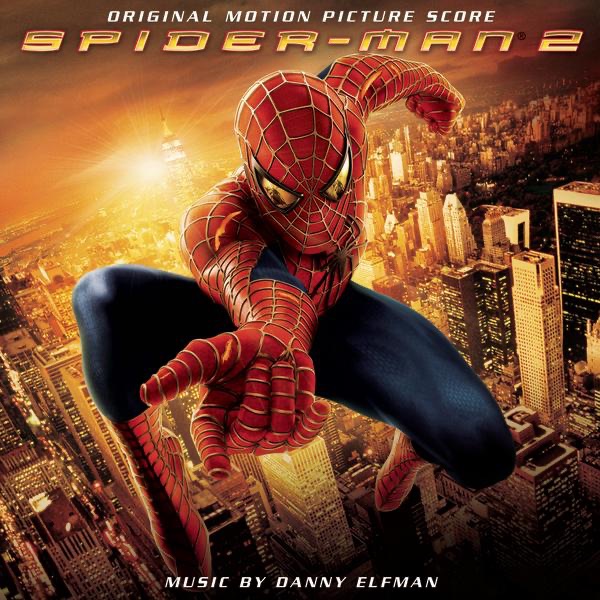 Conclusion - Overall Winner: Tie
This is probably the closest movie fight I'll ever do. Both do an excellent job in different ways, and for me, it ultimately comes down to preference. Vote for your winner here: http://www.strawpoll.me/14158983
"Part of the journey is the end..."
3 Responses to Movie vs Movie: Spider-Man 2 vs Spider-Man: Homecoming
Very interesting, Tyrannos. Can't wait to see what you have in store for us with this series.
Godzilla... Truly a God incarnate.
Very interesting game here game tutorial https://www.welookups.com/games/default.html
Very interesting game here game tutorial https://www.welookups.com/games/default.html
Add A Reply
Sign in to add a reply to this topic!