Forum Topic
Here is a new preview of my BR Virtual Experience: http://www.cornflex.org/?p=1419 Thanks for watching.
2 Responses to Blade Runner 9732, Preview #2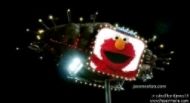 Holy Cow!! That's great Blackwheat!! :) I understand this is a "work in process". Don't forget the Jello mold in the kitchen sink ;) The balcony is awesome!! Thanks for posting this :)[img]http://i192.photobucket.com/albums/z292/djrees_2007/HolyCowsmallm_zpsa612b72e.jpg[/img]
FUJIMI Police Spinner (enhanced + custom set)
by Dorobou Hige
Blog step links:
Preview Video
Thanks Quentin!
Sawa
Add A Reply
Sign in to add a reply to this topic!