Roland Emmerich has tweeted two photos of his current scout for filming locations for Independence Day 2, which seems to be the film's working title currently since Emmerich refers to it as such instead of simply the Independence Day "sequel". The first tweet shows Emmerich next to a helicopter, the second shows him alongside the scouting crew from 20th Century Fox at what looks to be a military air base (Area 51 location?). Check out the photos and captions below: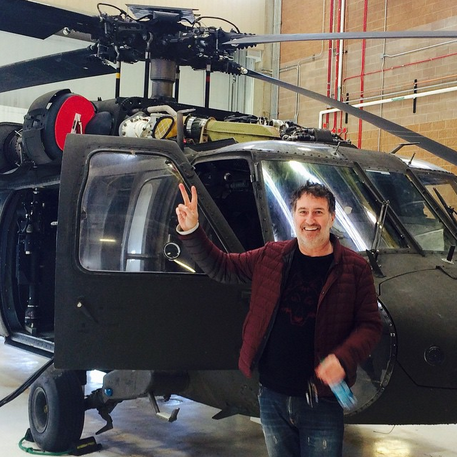 Scouting for #IndependenceDay2 in #SantaFe @rolandemmerich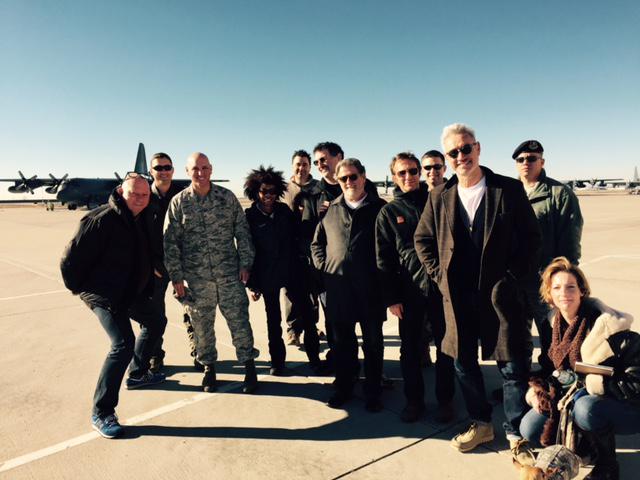 Meet the scouting crew for #IndependenceDay 2! @20thcenturyfox @HaraldKloser Missing @Dean_Devlin!
The floor of the second photo looks alot like the floor from this movie still from Independence Day, which suggests we will return to locations from the first film:
Also, the air base set locations suggest we'll see another epic air battle like from the first film! As new details on Independence Day 2 are released we'll be sure to keep you updated!
Independence Day: Resurgence June 24th, 2016
More about Independence Day: Resurgence (movie)
After Independence Day redefined the event movie genre, the next epic chapter delivers global catastrophe on an unimaginable scale. Using recovered alien technology, the nations of Earth have collaborated on an immense defense program to protect the planet. But nothing can prepare us for the aliens' advanced and unprecedented force. Only the ingenuity of a few brave men and women can bring our world back from the brink of extinction.
Directed by Roland Emmerich, Independence Day: Resurgence's release date is June 24th, 2016.
Stay up to date with the latest news on Independence Day: Resurgence by liking Scified on Facebook and by following us on Twitter and Instagram! Also, consider subscribing your email to our Independence Day Resurgence blog for instant notifications of when new posts are made!
Written by Chris
Published on 2015-01-20 13:54:25