Sylvia Hoeks cast in Blade Runner 2
7 Replies
Add A Reply
Forum Topic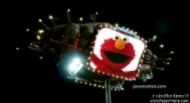 Noob
Member
10 XP
May-02-2016 10:17 PM
Not sure if this has already been posted..but an actress named Sylvia Hoeks has been cast as a lead in Blade Runner 2. Details about her character weren't released.
This is a mystery to me cause looking at her she could easily be a "Rachel" or a "Pris".
7 Responses to Sylvia Hoeks cast in Blade Runner 2
Add A Reply
Sign in to add a reply to this topic!