This past week has been an exciting one for news from a number of different sci-fi film and game franchises. New details on the highly anticipated Star Wars Battlefront game by EA surfaced, revealing the game's release date as well as official artwork. A bunch of new Terminator Genisys movie stills hit the web as well showing off Arnold Schwarzenegger, J. K.Simmons and Emilia Clarke in their respective roles and we analyzed each and every one of them. Also, we learned that Neill Blomkamp and Ridley Scott sat down recently and discussed Alien 5 and how it would effect Prometheus 2, ultimately leading to a few tweaks of the script to prevent the two from contradicting one another. Cast updates for Independence Day 2 continue to roll out on a weekly basis, with Roland Emmerich revealing the first female lead being cast and the highly anticipated arcade-style fighting game, Mortal Kombat X adds one of cinemas greatest intergalactic warriors to its DLC roster! Reaed on for this week's Re-Cap...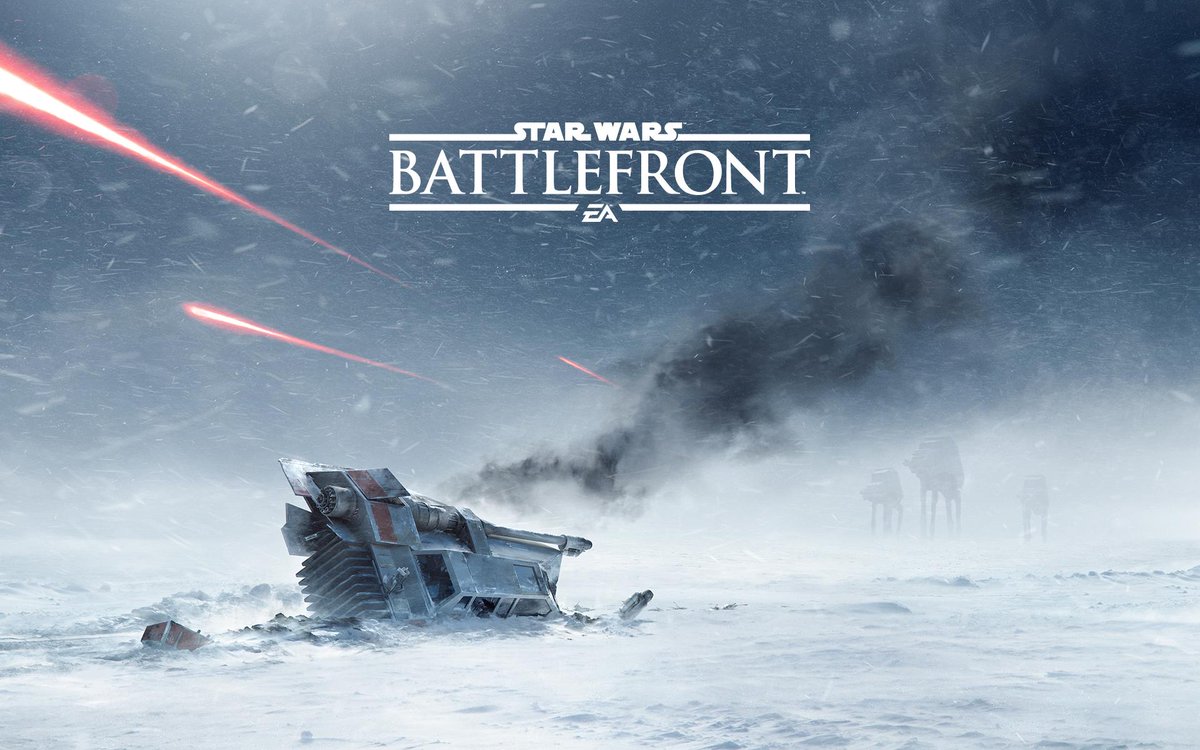 Starting things off are the exciting reveals for EA's Star Wars Battlefront title! Having been delayed, supposedly trashed and speculated upon for years, the third entry in the iconic Star Wars Battlefront series will release this holiday season! Fans everywhere are hyped and beyond enthusiastic to get their hands on the third sequel to one of the arguably greatest Star Wars games of all time. The game will be making its exciting debut at next month's Star Wars Celebration event! Read all about it, here!
In related Star Wars news, new details and photos on Revoltech's Boba Fett figure were also released this week and can be seen here! There's also the rumor that The Force Awakens director J.J Abrams may return to direct Star Wars Episode IX. But that has yet to be confirmed.
Finally we learned that the title for Gareth Edwards' Star Wars spin-off, which is releasing next December, will be titled Rogue One and will see Edwards and Godzilla (2014) composer Alexandre Desplat return to compose the film's score!
With all the Star Wars news re-capped and out of the way, we move on to our next exciting bit of news surrounding another one of this summer's high-profile blockbusters - Jurassic World! As many of you know, if you've been following Scified this past week - LEGO and TT Games have developed a massive LEGO Jurassic Park videogame, which lets players play through each of the franchise's movies respectively, through hilariously crafted and nostalgic campaigns. This week, an official, full length trailer for the game was released (and can be seen here) as well as a list of a few key elements the game will offer when it releases this June on PlayStation 4, PlayStation 3, Xbox 360, Nintendo 3DS, Xbox One, Wii U, Microsoft Windows, PlayStation Vita.
In related Jurassic World news, actor B.D. Wong was also featured in a new promotional image, showcasing his return as Jurassic Park's iconic scientist, Dr. Henry Wu. Check out that new image here! A new Jurassic World trailer was also released, but turned out to be nothing more than a German-dubbed version of the already-released Super Bowl TV Spot. You can watch it here while we wait for an actual new trailer to debut, which is rumored to release as early as March 28th, or more likely April 3rd.
Next up, in terms of gaming updates, we have the exciting reveal of 20th Century Fox's iconic Predator making its way into MortalKombat X's DLC "Kombat Pack". You can watch the epic reveal trailer here and keep an eye on AliensVersusPredator.net for when video of the Predator's Fatality killmoves are released - we're sure they will be truly gruesome (in a good way).
In related Predator news, we also got our first look at Herocross HMF's new Scar Predator figure, which you can see pictures of, here!
Next up, we have more news on Neill Blomkamp's Alien 5! Following a new interview with the Chappie filmmaker, Blomkamp revealed that he and Prometheus director Ridley Scott had spoken recently about Alien 5's script and how it may affect Prometheus 2. Neill revealed that a few elements of the script were altered to prevent it from "treading on the toes of Prometheus 2", at the request of Ridley Scott. We also learned that Scott is quite pleased with what Blomkamp has in mind for his Alien movie.

During the interview as well, Blomkamp also teased that he already has a title already set for the fifth Alien film, but neglected to share it because it would spoil part of the movie. He did add however, that the title he has chosen is "quite bold". Any guesses as to what it could be? Read all about it here!
Moving on, a batch of new Terminator Genisys movie stills were released by Empire Magaine in their latest issue - revealing new shots of Arnold Schwarzenegger, J. K. Simmons and Emelia Clarke. Our local Terminator critic, Gavin Singleton tackles the newly released images and provides a detailed analysis which fans of the franchise are sure to enjoy. 
This week we also celebrated the 40th anniversay of the classic Terror of Mechagodzilla movie, along with a detailed write-up of the film's influence and legacy over the years by staffer GMan on his Scified Tokusatsu blog. If you're a Godzilla fan, you won't want to miss this excellent addition to GMan's editorials!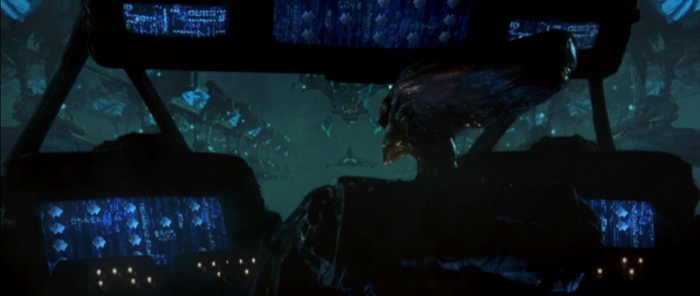 We also learned that Nymphomaniac star Charlotte Gainsbourg has been cast in Roland Emmerich's Independence Day 2 and that the film will include a gay couple - much to the controversial dismay of some moviegoers. The Independence Day sequel is currently being prepped for filming in New Mexico.
Check back next week as new details on the most highly anticipated upcoming sci-fi titles are released and let us know which update this week got you the most excited, by commenting below!
Treat Yourself to Sci-Fi Swag!
We've partnered with the folks at TeePublic to give fans the opportunity to support one another and express their interests by owning customized, unique merchandise based on their favorite science fiction franchises! Designs are created by fans and a portion of proceeds from each sale go to supporting the artists and their work! Check out the entire store and see if anything gets your attention!
Written by Chris
Published on 2015-03-22 18:16:30