Forum Topic
Despite this year's MCU movies garnering mixed reception from fans and critics alike, Marvel Studios has seen considerable success this year. The Guardians of the Galaxy returned to the big screen, Spider-Man returned home, and Thor finally got a good movie. So of course, on this series, we'll compare their main protagonist, antagonist, supporting cast, story, action, and music to compare Guardians of the Galaxy Vol. 2, Spider-Man: Homecoming, and Thor: Ragnarok to find out what is the best MCU movie of 2017.
Round 1 - Main Protagonist
So it's Chris Pratt's Star-Lord vs Tom Holland's Spider-Man vs Chris Hemsworth's Thor. If you know me, you know who's gonna win. Tom Holland is the best Spider-Man actor, bar none. He perfectly portrays the inexperienced, reckless nature of a fifteen-year-old Peter Parker. Pratt and Hemsworth did well with their parts, but it's Holland who wins for me, even if I may be a bit biased since Spider-Man is my favourite superhero of all time. Here's my ranking of the main protagonsits.
3. Thor: Ragnarok - Thor (Chris Hemsworth)
2. Guardians of the Galaxy Vol. 2 - Star-Lord (Chris Pratt)
1. Spider-Man: Homecoming - Spider-Man (Tom Holland)
Round 2 - Main Antagonist
So it's Ego vs Vulture vs Hela. The MCU may have finally gotten on track with its villains, as evidenced by these three. Ego has a very Darth Vader-esque connection to the main protagonist, the Vulture is one of the most relatable MCU characters, and Hela is downright intimidating. For me, it comes down to Vulture and Hela. Hela's introduction is perfect, with her destroying Mjolnir in a perfect show of power. From this moment, you know how much of a threat she is. Vulture is the most grounded of the three, and relatable. He's not a supervillain bent on global domination, but he's a man put out of business. It's hard not to feel bad for him, and he develops into a man with honour, as he chooses not to tell a fellow inmate who Spider-Man's secret identity is.
3. Guardians of the Galaxy Vol. 2 - Ego
2. Thor: Ragnarok - Hela
1. Spider-Man: Homecoming - Vulture
Round 3 - Supporting Cast
A tough match, as all three films have brilliant supporting casts. Guardians 2 can be a bit frustrating since the characters turned back into bickering assholes (looks at Rocket), and they basically re-learn to work together. Hoco takes advantage of rising actors to create a solid supporting cast. It also has Robert Downey Jr. as Tony Stark, the man who started this universe. Ragnarok has the advantage of two powerhouse performances in Loki and Hulk, and Valkyrie is fun as well. A tough call, but I think Thor 3 wins this one.
3. Guardians of the Galaxy Vol. 2
2. Spider-Man: Homecoming
1. Thor: Ragnarok
Round 4 - Story
Another tough one. Guardians 2 is a story about family. Spider-Man is a coming-of-age tale. Thor 3 is a journey of self-discovery. Once again, Guardians of the Galaxy Vol. 2 does fall a bit short, and it just doesn't have the same feel as seeing these characters come together for the first time. Spider-Man: Homecoming lowered the stakes as they should be for a young hero, and Thor: Ragnarok is an epic journey about Thor finding his inner strength. I think Thor 3 wins this one.
3. Guardians of the Galaxy Vol. 2
2. Spider-Man: Homecoming
1. Thor: Ragnarok
Round 5 - Action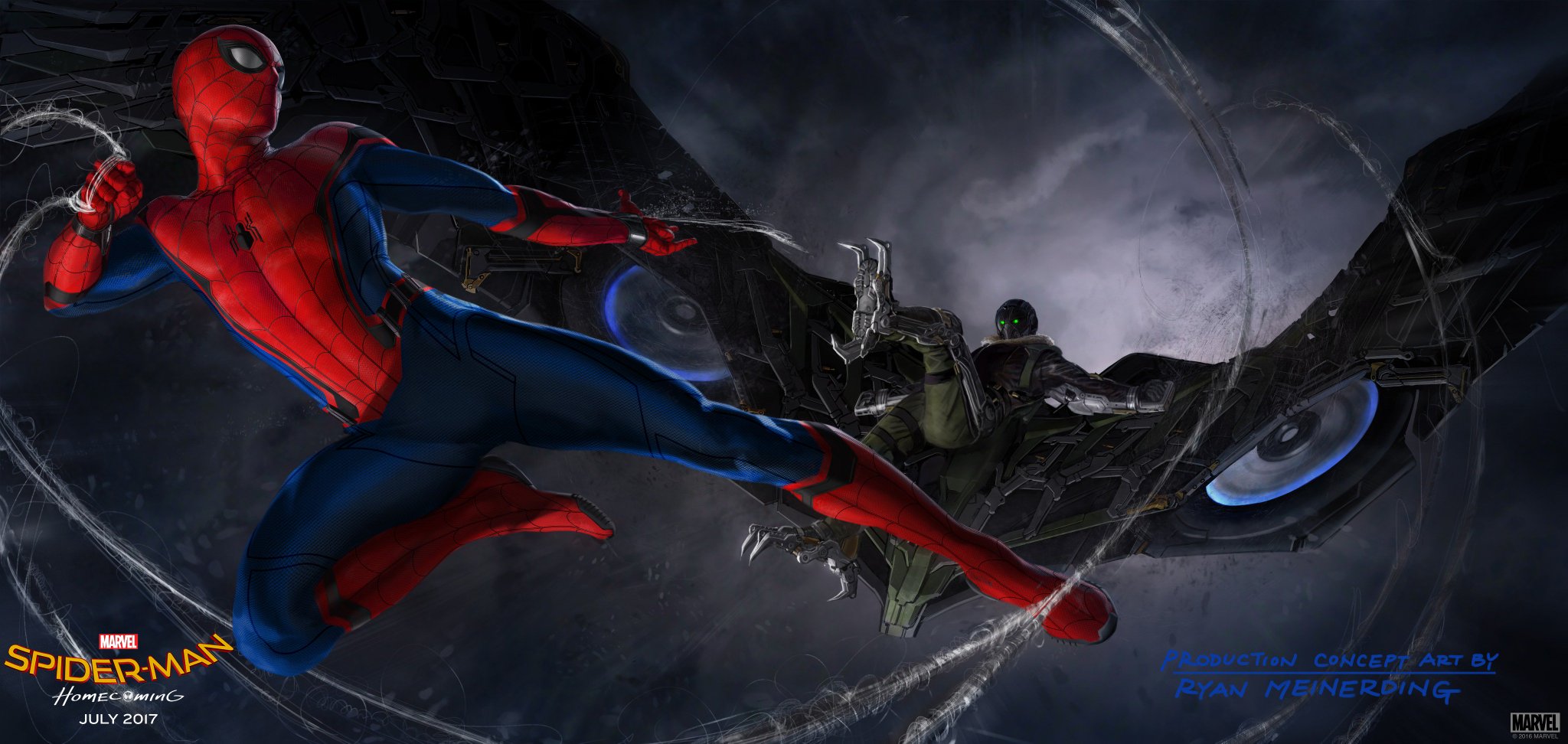 None of these films stand out in terms of action. Guardians 2's final battle is kinda ruined by the overuse of humour, Hoco didn't have many combat scenes, and Thor 3 only has two memorable action sequences. But Homecoming finds ways to implement action without Spider-Man having to face a villain in combat. Take the Washington Monument rescue, for example. There's also the iconic rubble scene, brought to the big screen from the comics.
3. Guardians of the Galaxy Vol. 2
2. Thor: Ragnarok
1. Spider-Man: Homecoming
Round 6 - Music
Going up against a Guardians movie in the music department puts its rivals at a disadvantage, but Spider-Man and Thor 3 have seemingly taken after it, using old but gold songs. Guardians 2's stand-out track is Cat Stevens' Father & Son, and Yondu's funeral with this song wrecks me. Hoco's most-used track is Blitzkrieg Bop by Ramones, and Thor 3 utilises Immigrant Song from Led Zeppelin. However, Guardians 2 has many more titles than its competitors, giving it an edge, even if it is kind of unfair.
3. Spider-Man: Homecoming
2. Thor: Ragnarok
1. Guardians of the Galaxy Vol. 2
Conclusion
And the winner is Spider-Man: Homecoming. It had the perfectly cast Tom Holland as Spider-Man and Michael Keaton as the Vulture, as well as having some fun action scenes that aren't hand-to-hand fights.
"Part of the journey is the end..."
2 Responses to Movie vs Movie: MCU 2017 Brawl
Korg > Every single MCU supporting character.
Anyway my favorite is Thor: Ragnarok, the movie has everything for me, humor, seriousness, action, likable characters(Korg simply stills the show for me) and the soundtrack is fantastic! I really like Hela as a villain, she's intimidating and relatable in someways.
Godzilla Generations was a beautiful game! I loved the fact that there's a laser cannon inside of Dr. Serizawa's eyepatch.
I honestly think my favorite is Spider-Man: Homecoming.
Godzilla... Truly a God incarnate.
Add A Reply
Sign in to add a reply to this topic!