Forum Topic
My previous list took into account the POTENTIAL sizes of the theropods, as well as fragmentary remains, such as those of Oxalaia quilombensis. This list is going off of only complete remains.
10. Siats meekerorum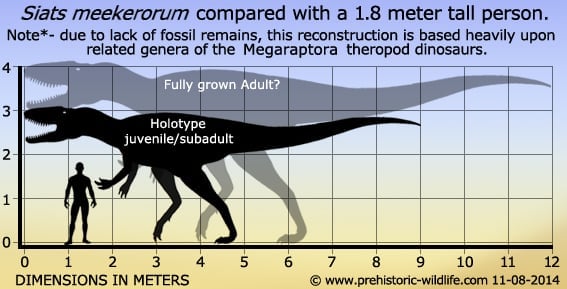 9. Veterupristisaurus milneri
8. Tarbosaurus bataar
7. Acrocanthosaurus atokensis
6. Carcharodontosaurus saharicus
5. Tyrannotitan chubutensis
4. Mapusaurus roseae
3. Giganotosaurus carolinii
2. Spinosaurus aegyptiacus
1. Tyrannosaurus rex
"Part of the journey is the end..."
5 Responses to Top 10 Largest Theropods (Complete Specimens)
Add A Reply
Sign in to add a reply to this topic!