PDBS2F3: Utahraptor Ostrommaysorum Vs. Gastonia Burgei
11 Replies
Add A Reply
Forum Topic
2K
Member
4115 XP
Jul-19-2016 6:37 PM
PDB is finally back, with a fight between my 2nd favourite Dromaeosaurid and my 2nd favourite Ankylosaurid.
Utahraptor Ostrommaysorum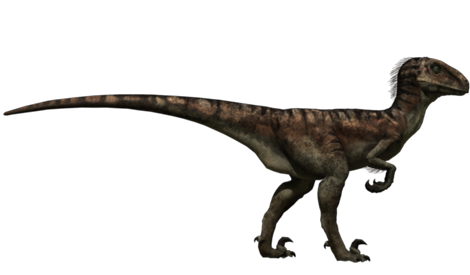 Length: 6 meters
Height: 2 meters
Strengths: speed, claws, jaws, intelligence
Gastonia Burgei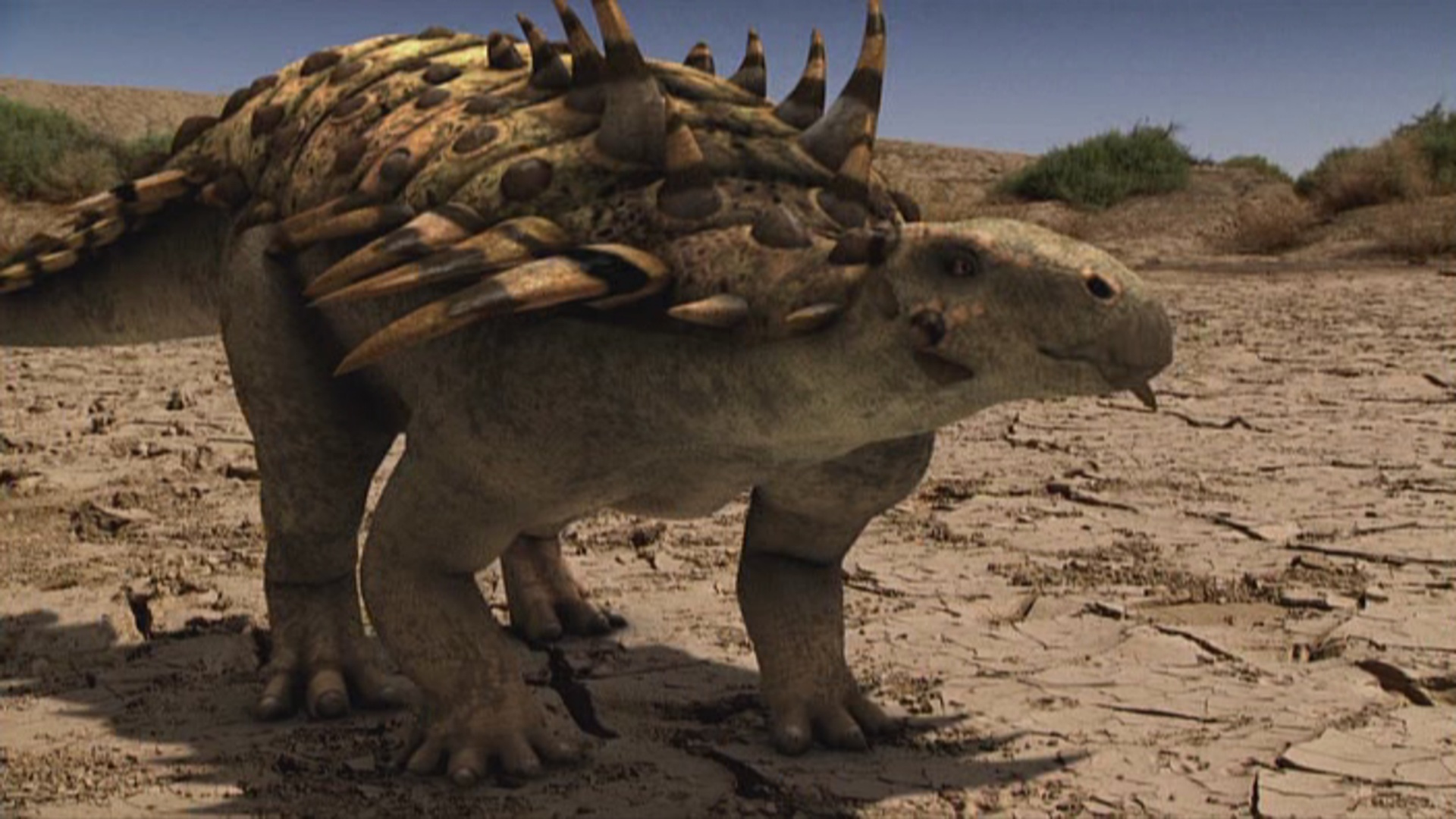 Length: 5 meters
Height: 1.4 meters
Strengths: armour, spikes
Fight!
Utah, 125 million years ago.  An alpha male Utahraptor was on the hunt.  The area he was in was in the middle of the worst drought ever to strike the area.  He scanned the area.  No sign of herbivores.  As the desperate Dromaeosaurid hunted, he began to think about his last meal.
The youngest member of his pack lunged at him, but he dodged.  The alpha slashed his jugular vein, killing the other Raptor.  The other three members (excluding the alpha) attacked each other, ripping each other to shreds.  The last Raptor ate them all.
That was two weeks ago.  Now, he, like all the other animals in the area, was on the brink of starvation.
Meanwhile, a female Gastonia was also looking for a meal.  She began digging in the dirt, more desperate than ever.
Our male Utahraptor picked up the scent of an herbivore, finally!  He followed it, in hopes of a meal.  The predator walked through the bushes, finding something, the Gastonia.  Normally, he would have avoided this deadly herbivore, but he was starving, nothing else was around.  He would give it his all.
The Ankylosaurid saw him, beginning to swing her tail.  The Raptor dodged, she missed him by inches.  He jumped into the air as she swung again, missing him.  The Dromaeosaurid jumped completely over her, now he was on her right side.  He went in, barely raking her belly using his hand claws.
Now, the Utahraptor was behind her, he charged as she swung her tail, hitting his left side.  The spikes went into his thigh and tail, but he shrugged it off, determined to kill her.
He was on his feet again, leaping over the Gastonia.  She was too slow, his jaws closed down on her right front leg.  She moaned in agony, managing to shake him off.
The Utahraptor jumped again, but her tail spikes smashed into his right thigh and tail.  He distanced himself, lunging at her again.  The Raptor bit down on her neck while slashing her face and legs with his claws.  The Ankylosaurid bucked, getting him to let go.
Both combatants made their final moves.  The Utahraptor jumped, his sickle claw cutting her belly open, intestines pouring out.  She jerked to the left, impaling him with her spikes.  Both fighters, locked in a deathlock, struggled to live...but both dropped dead.
Neither of them won that battle, but it wasn't over, if nature has taught us one thing, it's that life cannot be contained.  Life breaks free, it spans new territories, it crashes through barriers, painfully, even dangerously. Life finds a way.  And here, Mother Nature would bring them back to finish what she had started, 125 million years ago...
Isla Sorna, 2016.  The alpha male Utahraptor was stuck in a canyon, his pack had left him.  But that wasn't his biggest problem; finding food was.  Conveniently, he saw a Gastonia, who didn't notice him.  His muscles tensed up, he lunged at her, screaming like a madman.  She turned just in time, as he landed, her tail spikes plunged into his left thigh, exactly where he had been hit 125 million years ago.  The memories came back to the Utahraptor.
The spikes went into his thigh and tail, but he shrugged it off, determined to kill her.
The Raptor ran back, facing his opponent.  Both looked each other dead in the eye, remembering their fight 125 million years ago.  Both had to win, to finish what nature had started.
The Raptor charged, grabbing her right front leg.  She kicked him away as he jumped over her.  He reached up with his sickle claw, sinking deep into her back left thigh as she swung her tail, the spikes digging into him, from his right shoulder to his thigh.
He yelped, stepping back.  He went for the same leg, this time chomping down on it.  Then, he slashed her front left leg using his arms.  The Raptor then went for her head, his left sickle claw going into her eye.  As this happened, she stepped on his other foot.
Both withdrew as an avalanche shook the Earth.  A pile of rocks slid down one of the canyon walls.  The Utahraptor stabbed her other eye, then ran as the rocks consumed his opponent, crushing her body.  The rocks stopped sliding, and the Utahraptor turned around.  When the dust cleared, he saw the Ankylosaurid's head and chest sticking out from the bottom of the pile.  He began to eat what he could, tearing out large chunks of flesh.
Then, he scaled the rocks, escaping the canyon.  Then, he heard a rumbling, turning around to see the rocks fall down.  Now, the only escape route was gone.
Oh well, sucks for whoever's down there, the Utahraptor thought.  He walked away, then caught a scent - his own kind!  He pressed forward, finding his pack.  Now reunited, they left, in search of their next meal...
Winner: Utahraptor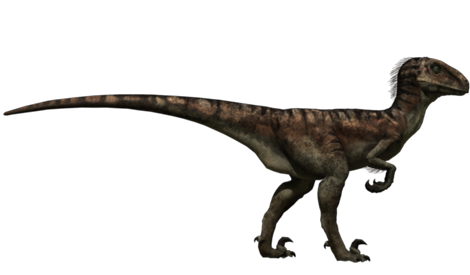 "Part of the journey is the end..."
11 Responses to PDBS2F3: Utahraptor Ostrommaysorum Vs. Gastonia Burgei
Add A Reply
Sign in to add a reply to this topic!