Blade Runner 2 starts filming July,2016
4 Replies
Add A Reply
Forum Topic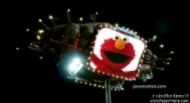 Noob
Member
10 XP
Jan-25-2016 2:16 PM
This article states Blade Runner 2 will have international distribution and filming begins July of this year (Yaaay). The film will star Ryan Gosling and Harrison Ford.
 Just wondering if the rumors of Mr.Gosling playing a younger Deckard are true. Then we get a cool present to past story line...or is he just a Blade Runner Padawan under the guidance of Obi-Wan Deckard? ;)
Link to the article: Blade Runner 2 distribution article
4 Responses to Blade Runner 2 starts filming July,2016
Add A Reply
Sign in to add a reply to this topic!