Ryan Gosling to star in Blade Runner 2
1 Replies
Add A Reply
Forum Topic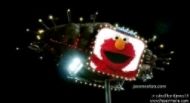 Noob
Member
10 XP
Nov-17-2015 11:31 AM
Ryan Gosling is confirmed to star in the Blade Runner sequel along side Harrison Ford. The movie begins filming next summer.
Here's link to the article: Ryan Gosling starring in Blade Runner 2
1 Responses to Ryan Gosling to star in Blade Runner 2
Noob
Member
4 XP
Dec-02-2015 11:32 PM
MV from EXID
Digipedi (DIR)
Shinsadong Tiger (P)
I don't believe it will be much of a stretch for him; as he has already played a very Replicant-like character in DRIVE (2011). And including wearing a Sukajan Jacket, throughout most of the movie. I read that Ryan was seriously bullied as a child; he has a guest pass for now. Also, best of luck to him.
Although, I'm certainly wondering what the female characters will be like in BR2. The women in the original were all naturally beautiful; exquisitely painted, and dressed to kill. Each actress giving 'gorgeous performances' to state the least.
For me, all characters I can easily relate to (especially as an adult). Plus, somewhat oddly, if one were to add them all up; you'd probably get someone quite like me. And these important details are definitely part of my own fixation with the original vision.
And thanks Dale!
Bonus links:
Boy & Bicycle
The Ridleygrams
Simply Irresistible
Congratulations, Sir
Color and Composition
Sawa;)
Add A Reply
Sign in to add a reply to this topic!