Forum Topic
It's no secret to anyone here that I am rather fond of the Nostromo's resident mouser. After all, the cunning little life-form managed to survive the Alien, then manoeuvre his escape with the help of Ellen Ripley!
Jonesy watches after he has lured Brett to his bloody death
I think Jonesy fully deserves to return in Neil Blombkamp's Alien movie, even if it's only a small cameo, as in ALIENS. Mind you, I would love to see him in an expanded role, causing havoc. Think of the possibilities. He already has built in stealth and night vision capabilities, sharp teeth and claws akin to steel. Let's not forget his negotiating skills....who else could have made a deal with such a hostile alien organism?
Jonesy using mind-control tactics on the Alien
Suited up with a mini-lasercannon, he could come to the aide of his human slave-victims. I say slave-victims, because anyone who shares their home, (or spaceship) with a moggie, knows full well that their function is one of subservience and obedience, to a superior lifeform with mind-control abilities, who takes on the guise of a cute, cuddly furball! 
So people of Scified, what say you? Should the intrepid and audacious Jonesy return?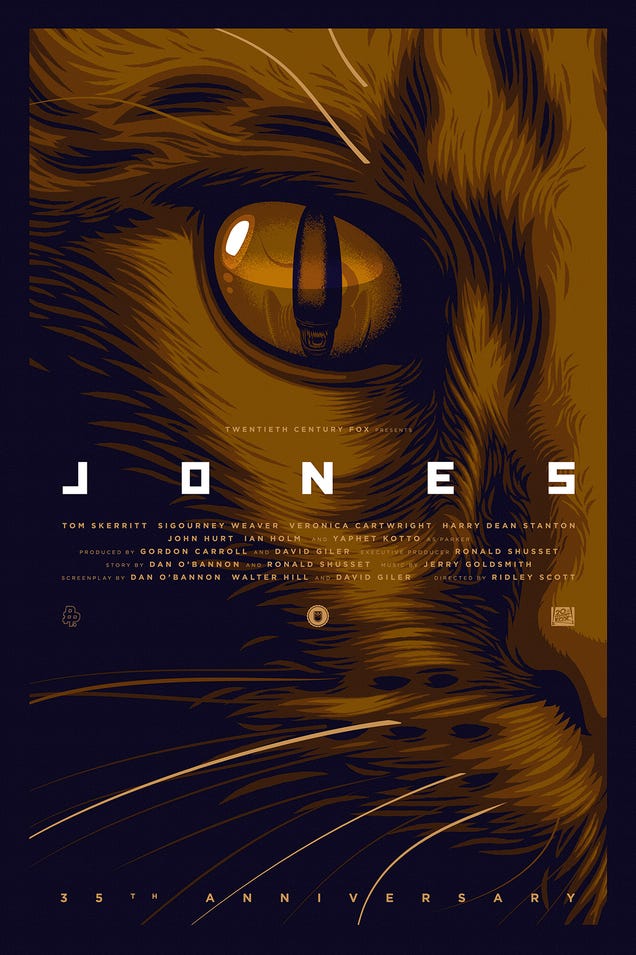 "Let The Cosmic Incubation Begin" ~ H.R. Giger
11 Responses to Petition for The Return of Jones[y] in Alien 5!
Add A Reply
Sign in to add a reply to this topic!