Forum Topic
Noob
Member
0 XP
Jun-27-2015 1:44 AM
An interesting list of Cyberpunk related books, click the link below to read the extensive list of Cyberpunk books. Also, how many of the books have you read from the link below? Care to share which books you've read and would you recommend it as well? Any other books that isn't listed in the link below? [url=http://io9.com/the-essential-cyberpunk-reading-list-1714180001]Essential Cyberpunk Reading List[/url]
1 Responses to Cyberpunk Reading/Books
Noob
Member
4 XP
Jul-07-2015 3:49 AM
Photographs by Jan Mansy for Componere Magazine
William Gibson, The Art of Fiction No. 211 by David Wallace-Wells
I think one of the highlights of the above interview is when William first saw BR. And coming to a fast realization that Ridley's opening scene was better than anything he envisioned. I recall reading an interview with Tony once, and he told of when he first saw that unforgettable opening. It reminded him much of one place he & Ridley grew-up together. If I had to think of a word that comes-to-mind, watching that scene, it would simply be: 'survive'.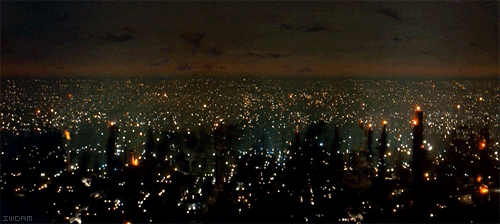 Hades Landscape @ Douglas Trumbull
I'm going to go an alternate route, and recommend some Dick. If one has not ever read The Man in the High Castle (1962), maybe now is the time to do so. I remember when I first read the book, I questioned whether or not I would've existed had Japan won WWII. I also concluded I wouldn't have even been born. Plus, little to my knowing at the time, this very novel was written by a man that hadn't ever spoken to a Japanese person before. And not until the book was being translated into Japanese. The power of Mr. Pinky is immeasurable. Also, my alternative bonus recommendation is Gravity's Rainbow (1973) by Thomas Pynchon.
OMNI Magazine Vol.4 No.10 (July, 1982)
Burning Chrome (use mouse wheel)
by William Gibson
MV from 9MUSES
Lee Sagan (DIR)
with ZANYBROS
And thanks Tetris!
Bonus links:
Sir Ridley in the High Castle
The Shifting Realities of Philip K. Dick
The Grass Is Always More Pinky On The Otherside
Add A Reply
Sign in to add a reply to this topic!