Dinosaurus were suggested to be warm blooded
2 Replies
Add A Reply
Forum Topic
Therizinosaurus Rex(aka Kaijusaurs)
Noob
Member
0 XP
May-30-2015 8:17 AM
So yeah the paleontologist suggested that dinosaurus were warm blooded like mammals.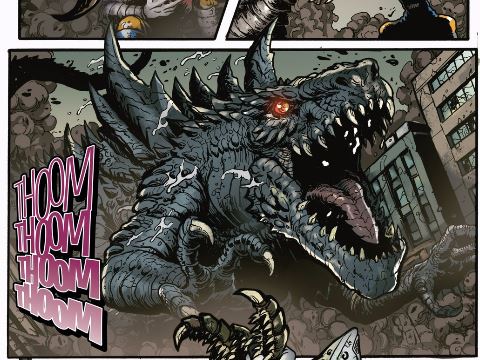 Therizinosaurus for JW2!
2 Responses to Dinosaurus were suggested to be warm blooded
2K
Member
4297 XP
May-30-2015 9:35 AM
Hm. I thought scientists found out that they were a mix of warm and cold blooded.
"Banana oil."- George Takei, Gigantis: The Fire Monster
Initiate
Member
196 XP
May-30-2015 10:33 AM
What a lot of people forget when they think "birds are descendants of dinosaurs" is that not all dinosaurs were birds' ancestors.  Only the dromaeosaurs and maybe other ceolurosaurs, but not ceratopsians or sauropods.  So this article should have only mentioned the ceolurosaurs.  We have no idea about any other dinosaurs at all.
Add A Reply
Sign in to add a reply to this topic!