Guillermo del Toro and Zak Penn: Working in Pacific Rim 2
0 Upvotes
0 Replies
Upvote
Add A Reply
Forum Topic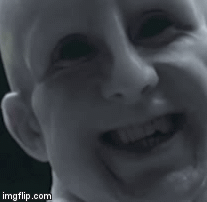 Since the last week, Pacific Rim is in the eye of the fans again, rumour has some speculations about when and how Del Toro was coming back to fill with Mechas and Kaijus our lives. Yesterday buzzfeed has shown an interview with Pacific Rim's director, Guillermo del Toro.
1.) Working with Zak Penn in secret: 
´I'm working very, very hard with Zak Penn," he told BuzzFeed. "We've been working for a few months now in secret. We found a way to twist it around. Travis Beacham [co-writer of the first film, now working on Fox's Hieroglyph] was involved in the storyline and now I'm writing with Zak because Travis has become a TV mogul."
2-) Raleigh Becket (Charlie Hunnam) and Mako Mori (Rinko Kikuchi) will be back.
3-) A SEQUEL, no a prequel
 "Some people were wondering if we were going to do the prequel. I was never interested in doing that first wave of invasion," del Toro said. "I'm going for very new, very crazy ideas on the second one, which are very different from the first one — but you will get really great spectacle."
Thanks to Shambs for sending me the link.
Source: Click here
The world will spin well past our last breath, but I will always care about you
0 Responses to Guillermo del Toro and Zak Penn: Working in Pacific Rim 2
Add A Reply
Sign in to add a reply to this topic!