Do you think the female muto should of had wings?
2 Replies
Add A Reply
Forum Topic
Noob
Member
0 XP
Jun-06-2014 11:10 PM
do you think that the female muto should have had wings?
i personally think that the female would be really stupid with wings, and I like the idea that the females are bigger than males and have no wings and the males are the other way around.
the female would just end up looking like otachi from pac rim. What do you guys think? Tell me in the comments below!
2 Responses to Do you think the female muto should of had wings?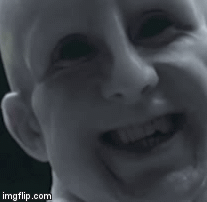 Noob
Member
0 XP
Jun-07-2014 10:15 AM
That which you refer is called sexual dimorphism, and is given in many species, in color shape and size; the size difference is more noticeable in some arthropods, such as insects and spiders.
As for the ants and bees they have a different hierarchy, maybe is what they want to show with the Muto, a glint about their colony structure; when a male has wings that means he needs to move out to repoduction tasks, same with the female, but if the female has not wings that means she can wait for one or more males, when that happens usually there is a queen capable to start a big colony; for the amount fo eggs we saw maybe is what they wanted to tell.
The world will spin well past our last breath, but I will always care about you
Noob
Member
0 XP
Aug-01-2014 10:55 AM
Simply, the female MUTO would be too big or heavy for wings. Or they would be useless if she gets pregnant, with the increased weight. 
If human-sized females were monsters, like what this video shows, I guess they would have to be smaller... and sexier. hehe
Add A Reply
Sign in to add a reply to this topic!