Forum Topic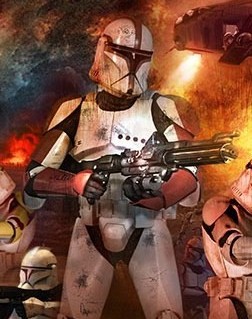 So, are Clone Troopers underrated in the Star Wars Universe? I think so. They played a key role in the development of the Galactic Republic into the Galactic Empire. They transformed from the Grand Army of the Republic into the Imperial Stormtrooper Corps, one of the most famous groups in Star Wars history. Not only that, but they are just plain cool. Awesome armor, great weapons, and unity that would make the most tight-knit armies jealous. So what do you think? Clones underrated?
"Men like me don't start the wars. We just die in them. We've always died in them, and we always will. We don't expect any praise for it, no parades. No one knows our names." ―Alpha-98
6 Responses to Clone Troopers: Underrated?
Add A Reply
Sign in to add a reply to this topic!