Forum Topic
Noob
Member
0 XP
Jul-18-2013 10:22 AM
It is commonly accepted that the bite of a T. rex, along with its crushing force, contains bacteria that is like that of a Komodo Dragon and is poisonous. Well, I think not. Most of you have said that there are healed bite marks of T. rex on some herbivores, and even a tooth has been found lodged in the tail of an Edmontosaurus, and the area around the tooth was healed. It is believed that any animal infected with a septic bite will die in a week, but it takes more than a week to heal bone, several weeks to months to heal bones. The animal wouldn't have the time to heal completely before the bite came into effect, and would die before healing, but that wasn't the case. This tells me one of the following: that the bite of a T. rex isn't septic, that it is septic, but dinosaurs are immune to it, that dinosaurs aren't immune to it, but it will take a long time to take into effect, or that the bacteria back then is different than it is now, and therefore doesn't do any harm. I'd like to hear your opinion on the subject, and my dinosaur story should be up shortly.
2 Responses to T. rex Doesn't Have a Septic Bite?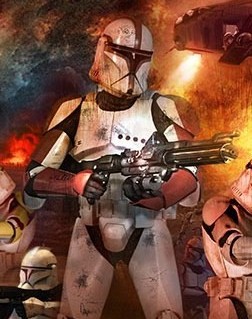 Noob
Member
0 XP
Jul-18-2013 10:36 AM
Tyrannosaurus has a septic bite. The bacteria can kill, IF the bite becomes infected. A Komodo Dragon bite does not always become infected. It's common, but not every time. Same goes for Tyrannosaurus. The bite would become infected most of the time, but not all the time. It probably killed 60 percent of the time and did not about 40 percent of the time.
"Men like me don't start the wars. We just die in them. We've always died in them, and we always will. We don't expect any praise for it, no parades. No one knows our names." ―Alpha-98
Noob
Member
0 XP
Jul-18-2013 12:39 PM
It probably did have a septic bite. Maybe not Komodo dragon level septic (they actually have glands that helps produce toxic saliva), but probably pretty deadly. It really depends on where the bite is at and how bad it is. In a non-fatal place like the arm or tail it will probably be fairly painful but won't be fatal. If it gets a fair but not completely impairing bite to a leg or something, chances are it will become severely infected and potentially fatal. Keep in mind that Tyrannosaurus jaws were designed for quick and fatal bites to the spine and the saliva was just to ensure death if the bite wasn't fatal, plus this was probably sort of in the "early" stages of evolving venomous bites.
Future Team Raptor member
Add A Reply
Sign in to add a reply to this topic!