Forum Topic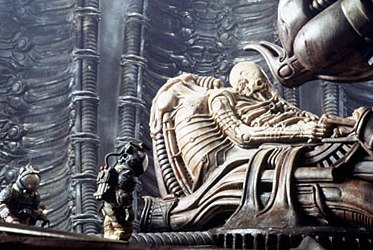 While reading the following, assume that the Deacon IS a Xenomorph. Prometheus implies the Alien was created by Holloway consuming the black goo, Impregnating Shaw, Shaw giving birth to the bodyhugger which then impregnated the Engineer, creating the deacon which burst from it's chest. So if the Deacon is an Xenomorph, how the hell did it get to LV-426?? There are no humans on LV-426 to get pregnant and spawn bodyhuggers (assuming the only way to create one is through the process stated above) It just doesn't make sense if you ask me. Shaw and David left the Deacon on LV-223. How could it have traveled to LV-426 for the Nostromo crew to discover eggs of it's species? OR if it didn't 'travel', what are the chances such a similar species was created on LV-426? (assuming what is created by black goo is very specific to what it infects) *edit* i do also understand that the Derelict on LV-426 was carrying the eggs as cargo and most likely crashed there when it burst from the pilots chest. so could it have been coming from LV-223 or something along those lines?
18 Responses to How did the Deacon get from LV-426 to LV-223
Add A Reply
Sign in to add a reply to this topic!