Forum Topic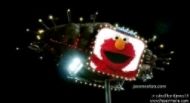 I apologize if this topic has been covered.I did some brief looking around on this board and couldn't find a similar topic. I collect film props.One of my favorite places to get them is The Prop store of London.They have a sister store in Los Angeles(The Prop Store of Los Angeles).A few years back they started a restoration project on the huge Nostromo filming miniature used in Alien.They video taped the entire project.I think it took close to a year to complete.You can easily find the video(probably in 5 parts)on YouTube. Here's a link to The Prop Stores Nostromo restoration page including some video. http://www.propstore.com/nostromo.htm Before restoration pic.It had been left outside to bear the elements for decades. [IMG]http://i192.photobucket.com/albums/z292/djrees_2007/Nos1-1.jpg[/IMG] After restoration pic.Its displayed in the Prop Store of Los Angeles lobby...its just sitting there...its not covered in a glass display case...you could touch it...taste it...sorry,was that out loud...ummm...well maybe not taste it..but smell the new glue and paint on it :) [IMG]http://i192.photobucket.com/albums/z292/djrees_2007/Nos2-1.jpg[/IMG] Here's my Halcyon Nostromo....it tastes like peppermint..ummm...I mean its really holding up well.It was injected with foam core when it was built :) [IMG]http://i192.photobucket.com/albums/z292/djrees_2007/collection1007.jpg[/IMG]
3 Responses to Nostromo filming miniature restoration
very cool, thanks for sharing this. Having only just skimmed over that page yet, I wonder what happened to the refinery part of the ship?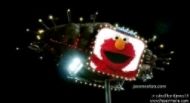 I'm not sure Jim.I know I've seen bits and pieces of it on various collectors sites.
I saw this a while back and it was so fascinating... Thanks for the picture link and this thread djrees56. I love special effects stuff... I am a model builder from the age of 8.
Add A Reply
Sign in to add a reply to this topic!