Zoe Saldana is ready to dive back in the world of Pandora as Neytiri, the blue-skinned native of planet Pandora for James Cameron's Avatar sequels. Cameron is planning on to shoot all the sequels back to back and based on the interview with Daily Mirror, Saldana stated that filming will take place in Los Angeles, where she lives. Perhaps, the sequences in which she will be involved in as rest of the team, based on the some of the reports in the past, will be busy with the sequels in New Zealand.
Zoe on filming the sequels:
"James Cameron is still working on the final drafts of the script and then everyone in the cast will get the call. We're going to be shooting mainly in Los Angeles and that will make things easier for me since I live there. Because we're doing the sequels back-to-back and it's going to take at least eigth or nine months to shoot or more to finish the (three) films."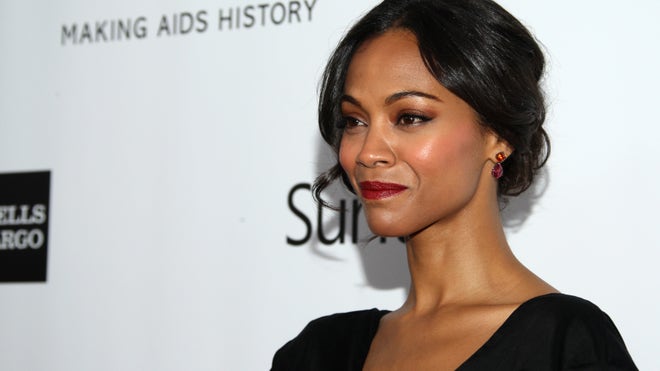 To read the rest of the interview click here
Avatar 2 December, 2018
More about Avatar 2 (movie)
TBC
Directed by James Cameron, Avatar 2 's release date is December, 2018.
Stay up to date with the latest news on Avatar 2 by liking Scified on Facebook and by following us on Twitter and Instagram! Also, consider subscribing your email to our Avatar Movie News blog for instant notifications of when new posts are made!
Written by Rohan
Published on 2014-08-01 13:25:45