Zoe Saldana is ready to dive back in the world of Pandora as Neytiri, the blue-skinned native of planet Pandora for James Cameron's Avatar sequels. Cameron is planning on to shoot all the sequels back to back and based on the interview with Daily Mirror, Saldana stated that filming will take place in Los Angeles, where she lives. Perhaps, the sequences in which she will be involved in as rest of the team, based on the some of the reports in the past, will be busy with the sequels in New Zealand.
Zoe on filming the sequels:
"James Cameron is still working on the final drafts of the script and then everyone in the cast will get the call. We're going to be shooting mainly in Los Angeles and that will make things easier for me since I live there. Because we're doing the sequels back-to-back and it's going to take at least eigth or nine months to shoot or more to finish the (three) films."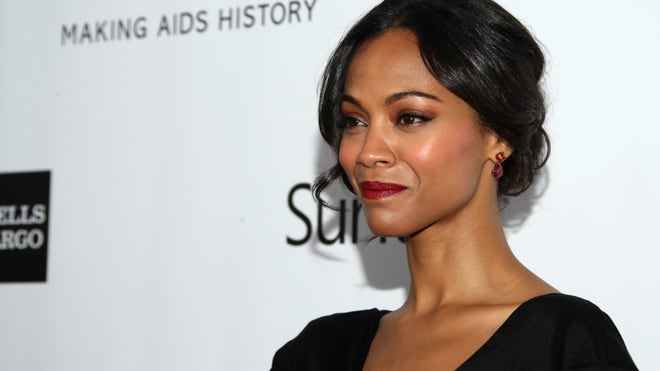 To read the rest of the interview click here
More about Avatar 2: The Way of Water (movie)
Set more than a decade after the events of the first film, "Avatar: The Way of Water" begins to tell the story of the Sully family (Jake, Neytiri, and their kids), the trouble that follows them, the lengths they go to keep each other safe, the battles they fight to stay alive, and the tragedies they endure. Directed by James Cameron and produced by Cameron and Jon Landau, the film stars Zoe Saldana, Sam Worthington, Sigourney Weaver, Stephen Lang, Cliff Curtis, Joel David Moore, CCH Pounder, Edie Falco, Jemaine Clement and Kate Winslet.
Directed by James Cameron, Avatar 2: The Way of Water's release date is December 16th, 2022.
Stay up to date with the latest news on Avatar 2: The Way of Water by liking Scified on Facebook and by following us on Twitter and Instagram! Also, consider subscribing your email to our Avatar Movies blog for instant notifications of when new posts are made!
Treat Yourself to Sci-Fi Swag!
We've partnered with the folks at TeePublic to give fans the opportunity to support one another and express their interests by owning customized, unique merchandise based on their favorite science fiction franchises! Designs are created by fans and a portion of proceeds from each sale go to supporting the artists and their work! Check out the entire store and see if anything gets your attention!