Sorry for the delay. we're back on schedule now. Now, let's take a look at this Predator figure: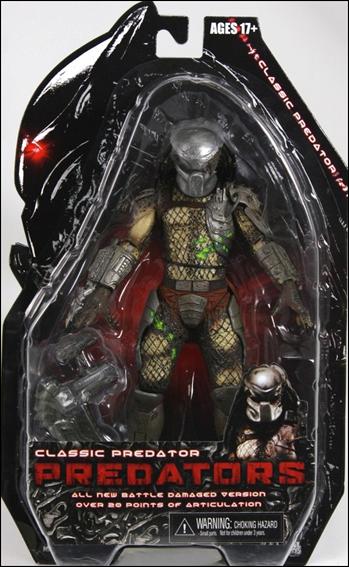 Film Accuracy: This figure is almost as film-accurate as Trespasser! Let's have a look:
                                     MOVIE PREDATOR:
Detail: This figure isn't too detailed. The most details are in the Plasma Caster
Movement: This figure could use more more movement. The hands, feet, head, Plasma Caster, waist, and shoulders move. The Wrist Blades (as I say) sheath and unsheath.
Overral Rating: 8/10. I wouldn't say too much about it, being one of NECA's first figure, but also my first NECA figure! :D