This is my first review, and I shall be reviewing NECA's Pacific Rim Series 3 Trespasser figure!
Film Accuracy: This figure was very film accurate. Let's take a quick look:
                                           MOVIE TRESPASSER: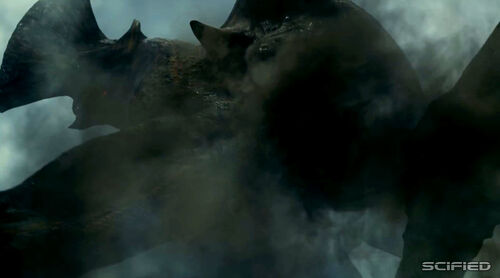 And the model Trespasser is at the top.
Movement: I was very impressed with this figure's movement! Almost everything on it can move! The tail, shoulders, elbows, wrists, tiny shoulders, tiny wrists, head, mouth hip, ankle, and knee can all bend! Sorry about the long list.
Detail: As always, NECA does an amazing job with detail. There's every piece of detail you could ask for. Even the mouth is painted yellow and orange.
Overral Rating: 10/10. It's amazing, tons of detail, lots of movement, and film accurate! I definately recommend this figure.