Following a positive reaction to the Edge of Tomorrow movie footage shown at WonderCon this past weekend, Warner Brothers have just released a new theatrical poster for the film, featuring Tom Cruise and Emily Blunt equipped with their Exo-Suits. Check it out: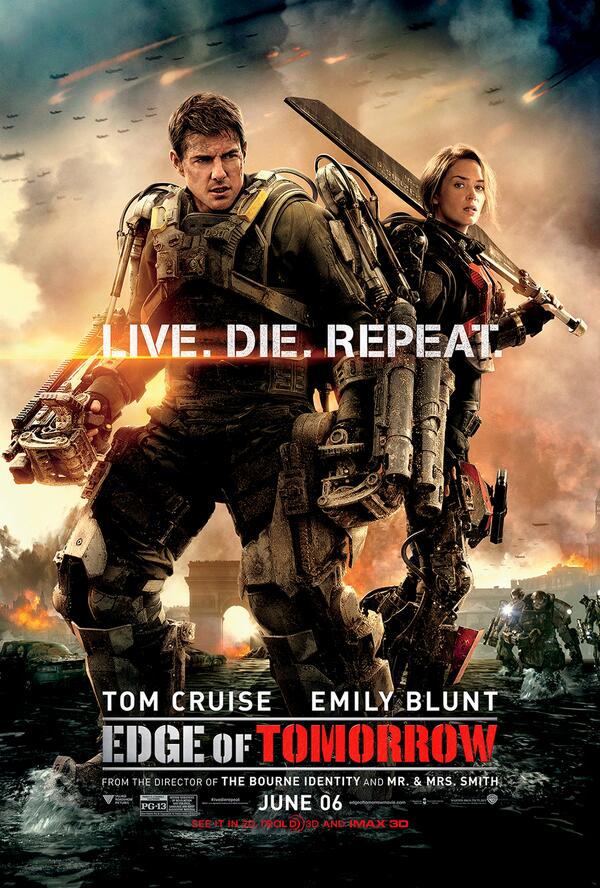 Edge of Tomorrow hits theaters June 6th in 3D and is rated PG-13. Let us know if you plan to see it by commenting below and check back for more updates from the front lines as they become available!
Edge of Tomorrow June 6th, 2014
More about Edge of Tomorrow (movie)
Tom Cruise stars as Lt. Col. Bill Cage, an officer who is killed within minutes of a doomed combat mission to take down a hive-like alien race. He wakes up and is forced to relive the day (and the death) because direct physical contact with the alien has thrown him into a time loop, dooming him to live out the same brutal combat over and over, however improving his skills along the way.
Directed by Doug Liman, Edge of Tomorrow's release date is June 6th, 2014.
Stay up to date with the latest news on Edge of Tomorrow by liking Scified on Facebook and by following us on Twitter and Instagram! Also, consider subscribing your email to our Edge Of Tomorrow Sequel News blog for instant notifications of when new posts are made!
Written by Chris
Published on 2014-04-21 12:01:29