Contrary to our report yesterday, it would seem Disney and Bad Robot have indeed planned to release the first trailer for Star Wars Episode VII: The Force Awakens this weekend in time for Thanksgiving. Check out the official tweet from Bad Robot, showing amessage from Star Wars VII director J.J Abrams, where he reveals when the trailer will hit as well as how long it is expected to run for (88 seconds):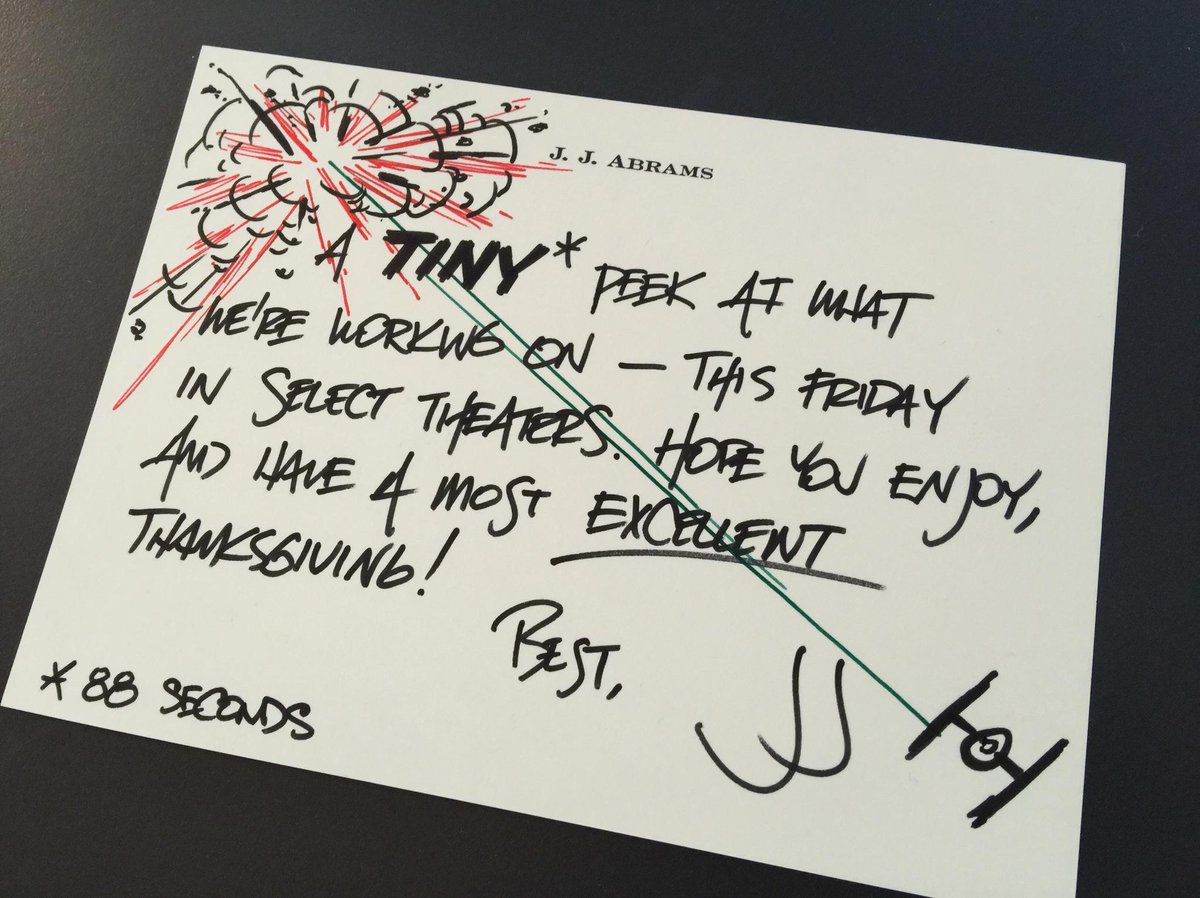 THANKSGIVING pic.twitter.com/46811BgWiF

— Bad Robot (@bad_robot) November 24, 2014
This also means Jurassic World will have some serious competition given that both trailers will debut within 24 hours of eachother. Begun... the trailer war, has...
Are you excited forthe Star Wars 7 trailer? Let us know in the comments section below!
Written by Chris
Published on 2014-11-24 11:20:46