Very excited to announce there will be a Reddit AMA (ask me anything) with NY Times best selling author Daniel H. Wilson this Saturday, March 7th at 5pm GMT / 12 noon EST / 9am PST.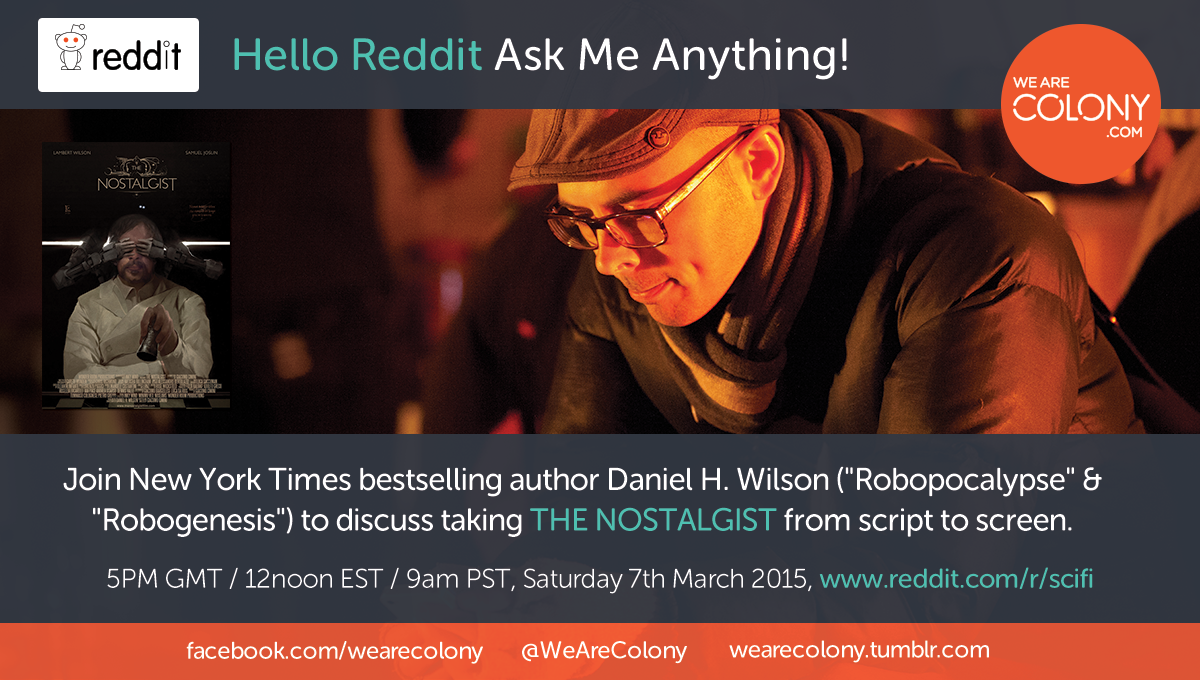 Daniel has penned such titles as Robopocalypse, Robogenisis and The Nostalgist.
The main focus of the AMA will be his short story The Nostalgist and the film it was made into. The film is available for viewing here: We Are Colony-The Nostalgist
Signed scripts will be given away as prizes, signed by Daniel, Lambert and the director, Giacomo Cimini. 
Treat Yourself to Sci-Fi Swag!
We've partnered with the folks at TeePublic to give fans the opportunity to support one another and express their interests by owning customized, unique merchandise based on their favorite science fiction franchises! Designs are created by fans and a portion of proceeds from each sale go to supporting the artists and their work! Check out the entire store and see if anything gets your attention!
Written by Svanya
Published on 2015-03-06 07:28:42