The full, official cast lineup for Star Wars 7 has been announced today on the official Star Wars website! The announcement confirms the return of Mark Hamill, Carrie Fisher and Harrison Ford! Check out the excerpt below: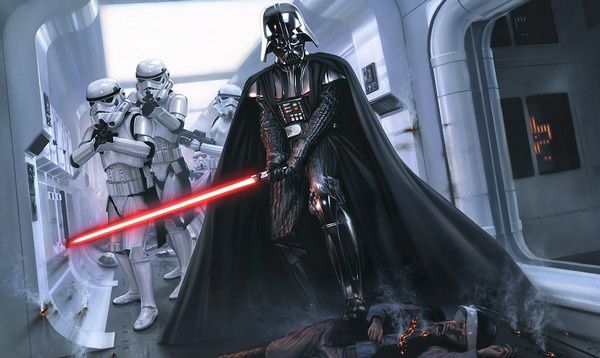 Actors John Boyega, Daisy Ridley, Adam Driver, Oscar Isaac, Andy Serkis, Domhnall Gleeson, and Max von Sydow will join the original stars of the saga, Harrison Ford, Carrie Fisher, Mark Hamill, Anthony Daniels, Peter Mayhew, and Kenny Baker in the new film.
Director J.J. Abrams says, "We are so excited to finally share the cast of Star Wars: Episode VII. It is both thrilling and surreal to watch the beloved original cast and these brilliant new performers come together to bring this world to life, once again. We start shooting in a couple of weeks, and everyone is doing their best to make the fans proud."
Mark Hamill, Carrie Fisher and Harrison Ford have all been spotted in London this past week, as filming for Star Wars Episode VII begins. Be sure to check back often for more updates on Star Wars 7!
Source: StarWars.com
Treat Yourself to Sci-Fi Swag!
We've partnered with the folks at TeePublic to give fans the opportunity to support one another and express their interests by owning customized, unique merchandise based on their favorite science fiction franchises! Designs are created by fans and a portion of proceeds from each sale go to supporting the artists and their work! Check out the entire store and see if anything gets your attention!
Written by Chris
Published on 2014-04-29 12:05:56