Duncan Jones and part of the team have revealed details of the video game adaptation for december 2015.
During the last edition of the Blizzcon, Director Duncan Jones boarded his proposed adaptation of the popular MMORPG under the auspices of Legendary Pictures and Universal Studios.
In the event they not only had the first look fo the film through art concept, because Duncan Jones explained how the film began to mold his vision, once he took the reins of a project that a couple of yeas had Sam Raimi as director.
In Kotaku they reported that the script was originally focused more on the Alliance, but Duncan Jones decided to give more prominence to the Horde, and of course, to the Orcs: "It is about both sides. It is going to be red and blue" said Jones.    
 In terms of story, the plot will address the confrontation between Anduin Lothar and Durotan. In addition, the spacial effects supervisor Bill Westenhofer affirm that they are already creating weapons for the actors, and that will be used practical effects in creating the Orcs, and not only CGI. Probably in the tradition of Lord Of The Rings, and all that has been achieved with this type of cinematography.
This is the concept art that they presented: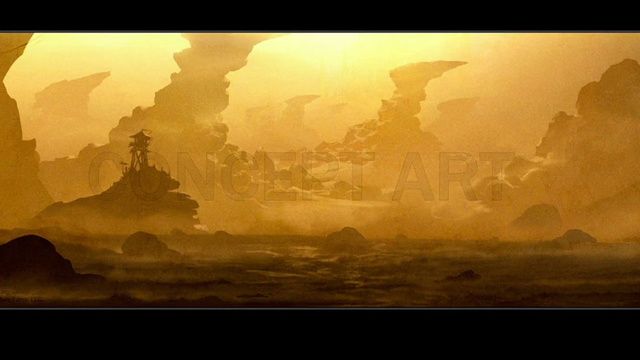 Draenor, home of the Orcs.
Dalaran, the city of magic, floating in the sky.
 Ironforge, city of Dwarves.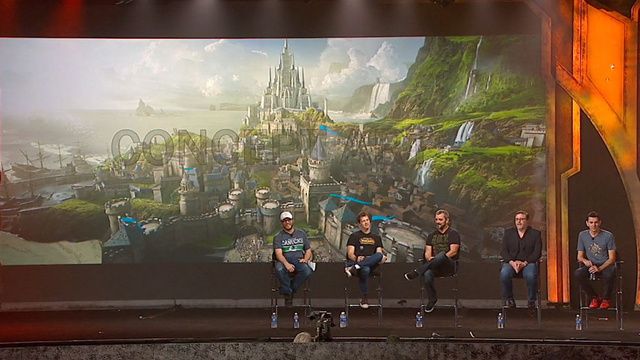 Stormwind, seat of the Alliance.
Treat Yourself to Sci-Fi Swag!
We've partnered with the folks at TeePublic to give fans the opportunity to support one another and express their interests by owning customized, unique merchandise based on their favorite science fiction franchises! Designs are created by fans and a portion of proceeds from each sale go to supporting the artists and their work! Check out the entire store and see if anything gets your attention!
Written by shambs
Published on 2013-11-12 10:57:07