While filming for Kong: Skull Island continues in Vietnam, locals have managed to sneak some photos of various sets and props scattered about the film's production locations. Some of these photos show sets depicting Native settlements - possibly locals to Skull Island.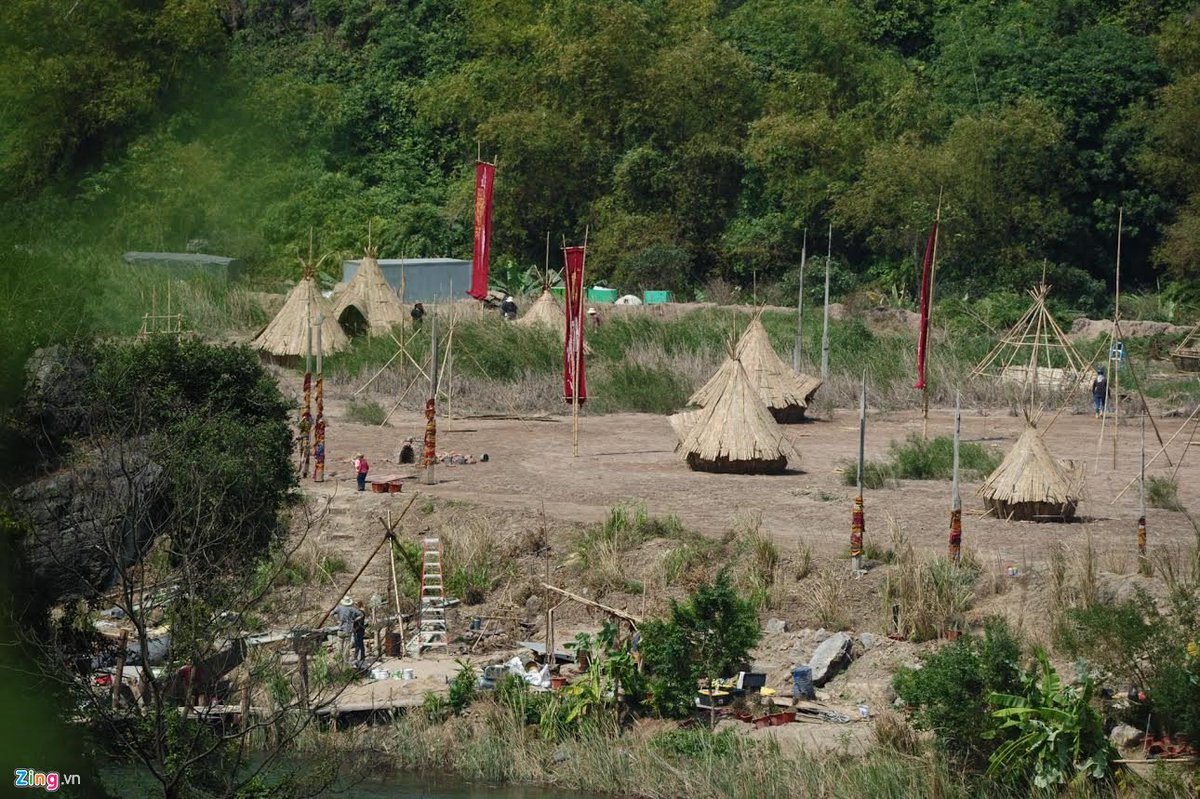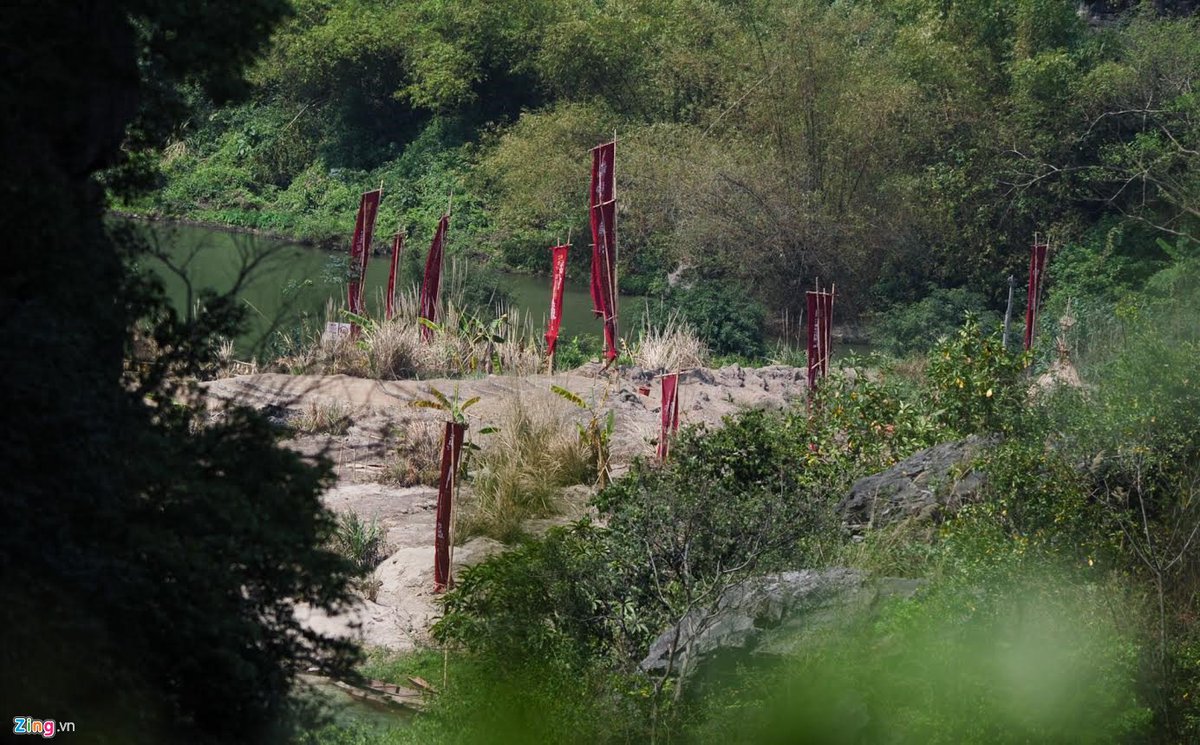 While filming in Van Long, the film called for 300 extras to play roles in a natural scene, also indicating this could be one of the tribes who live on the island. Thanks to Reel Tours Hawaii on Twitter, here's another close look at the set: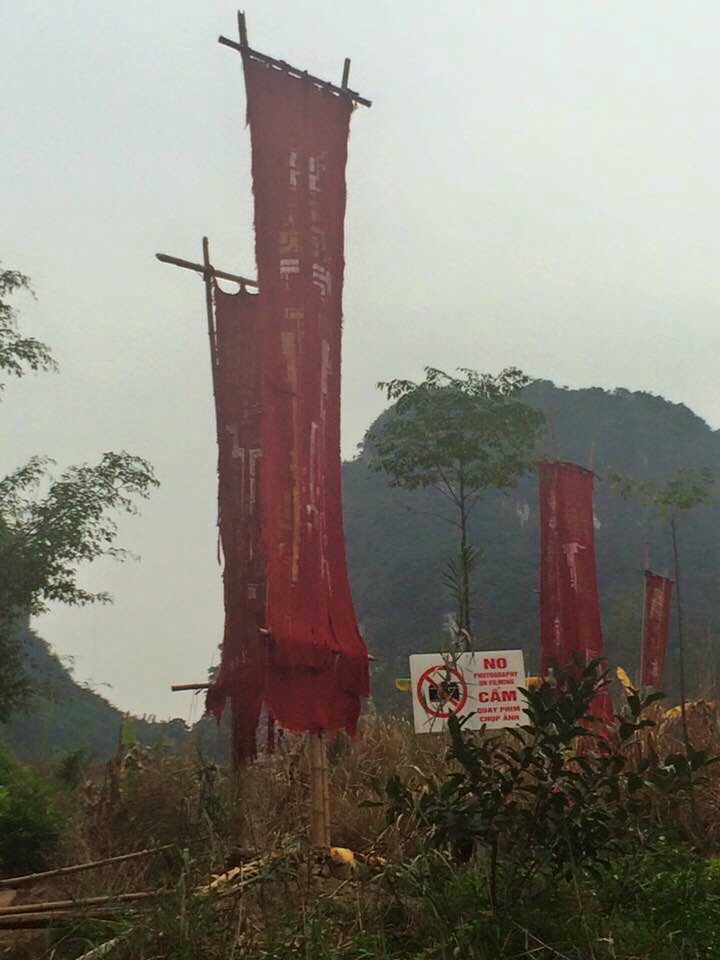 Last but certainly not least, here is a photo of three locals posing next to a massive skull. Now, obviously this isn't THE King Kong skull, but definitely one of his fallen brothers or sisters. This also means Kong will be much older than when this Kong died - which means the Kong we're all waiting for is likely much larger. 
A big thanks to Gormaru Island for that photo! As more details and photos are released, we'll be sure to keep you posted!
More about Kong: Skull Island (movie)
Kong: Skull Island is a new King Kong film set in the new Legendary / Warner Brothers / Universal Pictures Kaiju cinematic universe. Acting as a blood relative and somewhat of a sequel to 2014's Godzilla, Skull Island will introduce King Kong like never before.
Official Synopsis:
In March 2017, the producers of Godzilla transport audiences to the birthplace of one of the most powerful monster myths of all in KONG: SKULL ISLAND, from Warner Bros. Pictures and Legendary Pictures.
When a scientific expedition to an uncharted island awakens titanic forces of nature, a mission of discovery becomes an explosive war between monster and man. Tom Hiddleston, Samuel L. Jackson, Brie Larson, John Goodman and John C. Reilly star in a thrilling and original new adventure that reveals the untold story of how Kong became King.
Directed by Jordan Vogt-Roberts, Kong: Skull Island's release date is March 10th, 2017.
Stay up to date with the latest news on Kong: Skull Island by liking Scified on Facebook and by following us on Twitter and Instagram! Also, consider subscribing your email to our Kong: Skull Island blog for instant notifications of when new posts are made!
Treat Yourself to Sci-Fi Swag!
We've partnered with the folks at TeePublic to give fans the opportunity to support one another and express their interests by owning customized, unique merchandise based on their favorite science fiction franchises! Designs are created by fans and a portion of proceeds from each sale go to supporting the artists and their work! Check out the entire store and see if anything gets your attention!