According to numerous article's (But i will be quoting Kotaku's) In a recent Tournament for the upcoming Super Smash Bros Wii U! Player's rushed to play as Little Mac as he has had recent internet fame as being, "Hax" This is indeed not the case.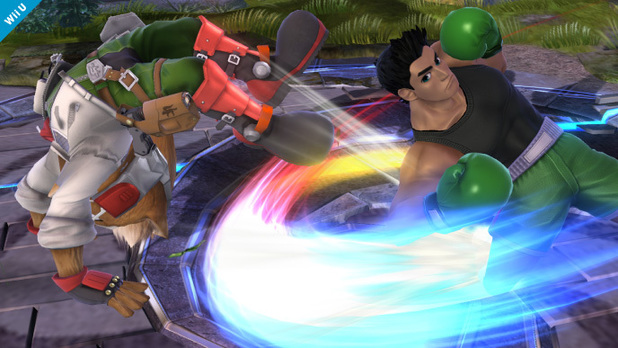 Little Mac is a fighter with quoted by Masahiro Sakurai, "Head developer of Smash Bros" with specific strengths and Weakness's, "It appears that the biggest reason for his low win ratio is because people fall under the assumption that 'Little Mac is strong!' and all rush to use him only to get pummeled in return. Sakurai remarked. "He gives the impression of being able to win easier than other fighters which leads to more people using him, but in reality, he's a difficult character to actually continuously win with."
So hopefully this remark and news will make more people understand that Little Mac in the game is not overly powerful and is not in need of a nerf. All characters in Super Smash Bors have a balance to their power, Mac is not a good air fighter at all.
Sources: Little Mac is Smash Bros.'Biggest Loser
Treat Yourself to Sci-Fi Swag!
We've partnered with the folks at TeePublic to give fans the opportunity to support one another and express their interests by owning customized, unique merchandise based on their favorite science fiction franchises! Designs are created by fans and a portion of proceeds from each sale go to supporting the artists and their work! Check out the entire store and see if anything gets your attention!
Written by GG
Published on 2014-11-15 14:51:52