All BladeRunner fans are fimiliar with and appreciate the memorable cityscapes and vehicles created by Syd Mead. His incredible designs contributed to the astounding visual look of the film.
Before Mead came on board, another artist involved with early concept design, was Welsh Sci-fi artist and illustrator, Jim Burns. In this interview he discusses how he was originally involved with concept art for Ridley Scott's Dune, then when that project fell through, Ridley asked him to create concept designs for the cityscape, and police spinner for BladeRunner. Read the full interview at ntlworld.com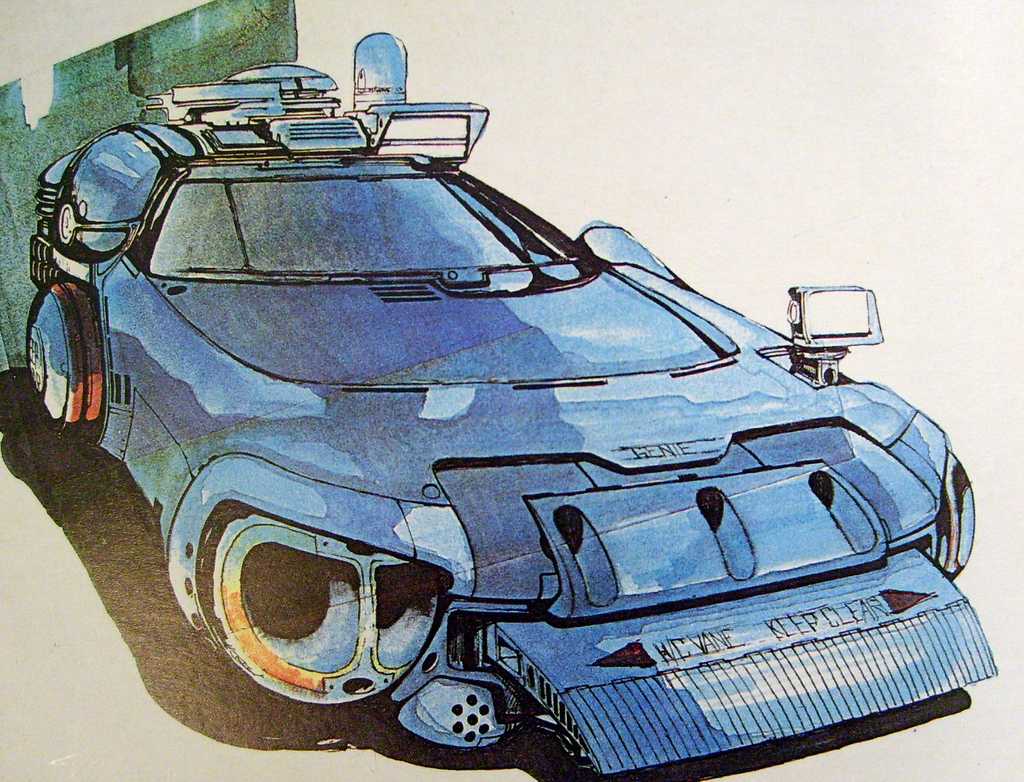 The 'Flying Ambulance' Jim talks about in the Interview 
Alien May 25th, 1979
More about Alien (movie)
When the crew of the space-tug Nostromo answers a distress call from a desolate planet, they discover a deadly alien life form that breeds with a human host. And so the horror begins - a horror which will end the lives of six crewmembers and alter the life of the seventh forever. Sigourney Weaver stars as Lieutenant Ellen Ripley in one of the most suspenseful and powerful science fiction films of all time.
Directed by Ridley Scott, Alien's release date is May 25th, 1979.
Stay up to date with the latest news on Alien by liking Scified on Facebook and by following us on Twitter and Instagram! Also, consider subscribing your email to our The Lone Gunwoman blog for instant notifications of when new posts are made!
Written by Lone
Published on 2014-01-15 14:46:50