Many people dog the film Carnosaur due to the fact that it's a low budget and how it's suppose to mock Jurassic Park. But my gosh How people are wrong...
From the start of the actual story of Carnosaur the book begins in a explicit violent killing of man and his wife at a chicken farm. Anyhow the book is far from boring and slow like people think. The book has a fast pace of horror, sex, gore and action. Unlike the film adaption. The main plot of the book is, a man has been obsessed with the fact that dinosaurs went extinct 65 million years ago. As for becoming more and more obsessed, he found a way to bring back some of the most violent creatures that had ever lived, and release them upon the most remote places in the world to bring back the most evolved species that ever lived. Anyway, you have to read this for yourself. This is not your average horror book at all. Even being based in England the book is straight up raunchy and full of surprises for all horror and science-fiction readers.
Harry Aman Knight wrote this book so well that it seems like you can picture every move the main Charator makes. Each and every charactor has their own tone. From the Crazy, insane, obsessed, the bad the ugly, and more!  This book was written in and released in 1984. For a book that is not well known to the world, this is one that definatly needs another run for a film adaption. Which I prefer to be based in a city or a small town near new New York City. But the point is, that yes Jurassic Park is a smart idea, but Carnosaur in my opinion is better! I just love the book and it's full of twists and turns, and not just 2 dinos like the movie. over 5 species are put into play!
 For a horror Novel that was written in the 80's I give this a 8.9/10 score. This a truly brilliant book and though not famous in any means, deserves a re-print and another film adaption! Great, great, great!!! So buy a copy and get sucked into the horrors of Carnosaur.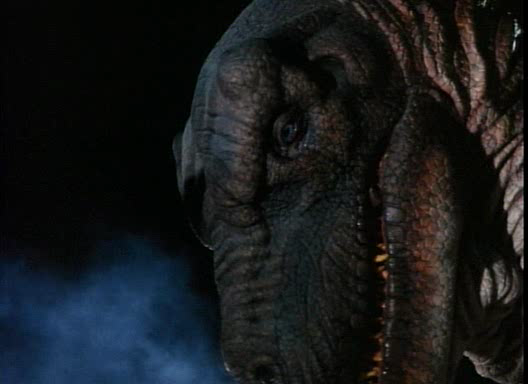 Treat Yourself to Sci-Fi Swag!
We've partnered with the folks at TeePublic to give fans the opportunity to support one another and express their interests by owning customized, unique merchandise based on their favorite science fiction franchises! Designs are created by fans and a portion of proceeds from each sale go to supporting the artists and their work! Check out the entire store and see if anything gets your attention!