Empire have unveiled a new movie still from Independence Day: Resurgence with the caption "London has Fallen". In fact, it would seem London is being fallen upon... by another city? That's right, the Aliens we saw in the first Independence Day are back with a new weapon - one far more devestating. These massive new ships are able to excavate entire chunks of land, raise them up into the air and then drop them back down on entire cities... Check it out: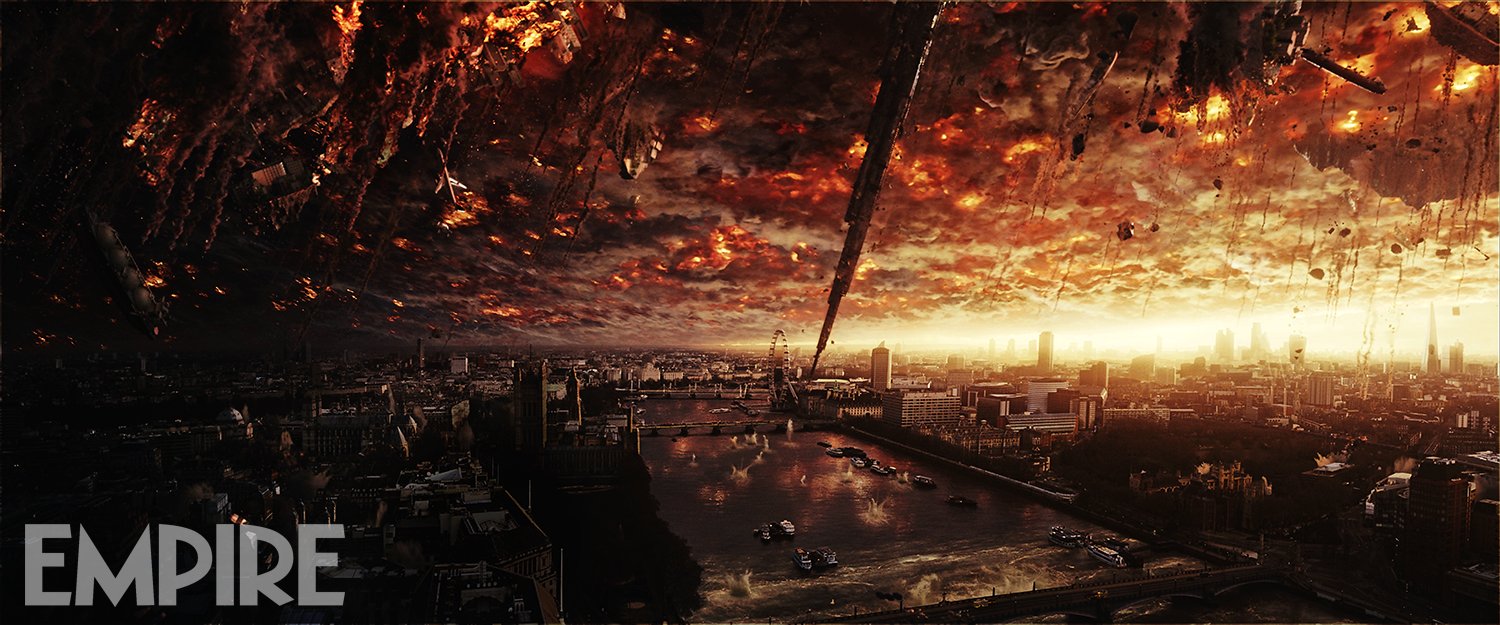 "The aliens, no longer content with using those deadly blue beams, have found a way to rain entire landmarks down on the Earth's capitals. Is that an entire city landing on the Thames? Is there a congestion charge for that?" - Empire
More about Independence Day: Resurgence (movie)
After Independence Day redefined the event movie genre, the next epic chapter delivers global catastrophe on an unimaginable scale. Using recovered alien technology, the nations of Earth have collaborated on an immense defense program to protect the planet. But nothing can prepare us for the aliens' advanced and unprecedented force. Only the ingenuity of a few brave men and women can bring our world back from the brink of extinction.
Directed by Roland Emmerich, Independence Day: Resurgence's release date is June 24th, 2016.
Stay up to date with the latest news on Independence Day: Resurgence by liking Scified on Facebook and by following us on Twitter and Instagram! Also, consider subscribing your email to our Independence Day Resurgence blog for instant notifications of when new posts are made!
Treat Yourself to Sci-Fi Swag!
We've partnered with the folks at TeePublic to give fans the opportunity to support one another and express their interests by owning customized, unique merchandise based on their favorite science fiction franchises! Designs are created by fans and a portion of proceeds from each sale go to supporting the artists and their work! Check out the entire store and see if anything gets your attention!