This is a revised script from the film ALIEN starring Sigourney Weaver. Its dated March,1978. This is not the final version of the script and it contains scenes that were not filmed.
 I've included some pics of the scripts pages. One scene involves Dallas and Ripley getting naked. This explains why the UK gave the film an X rating upon its release.
Thankyou to Sawa for giving me the heads up on that :)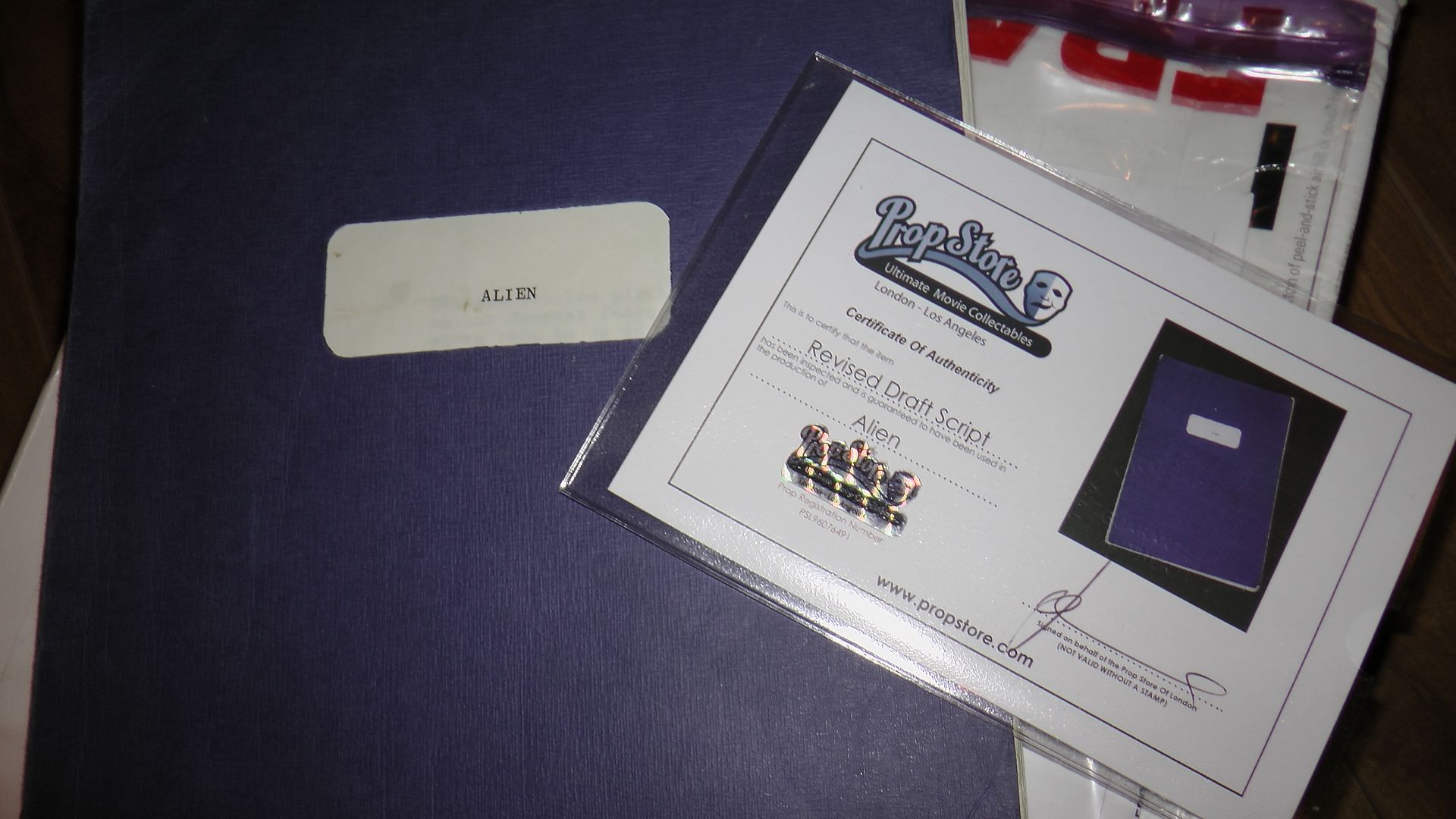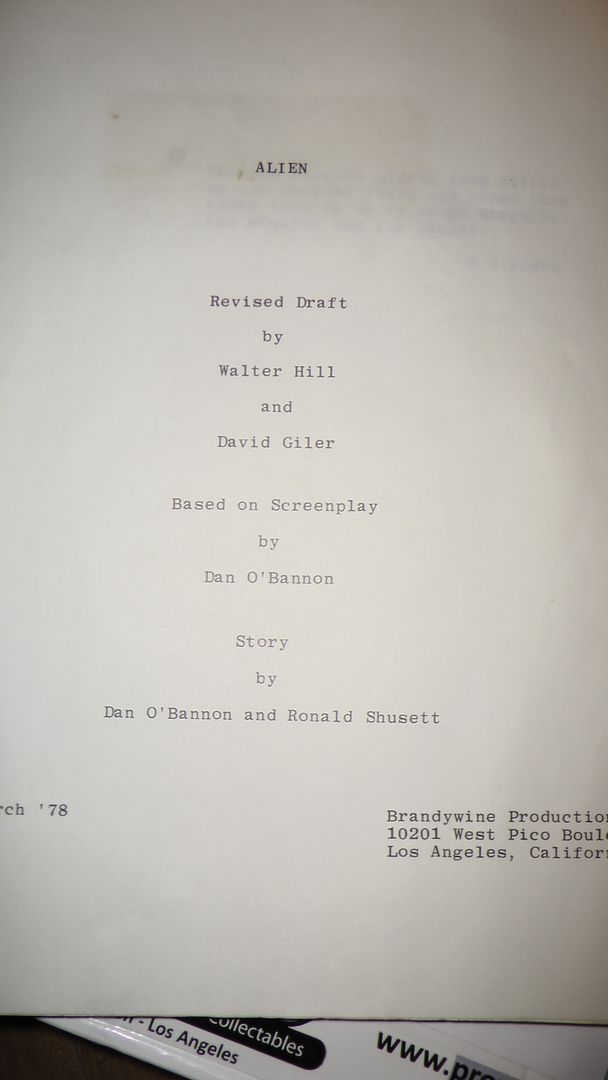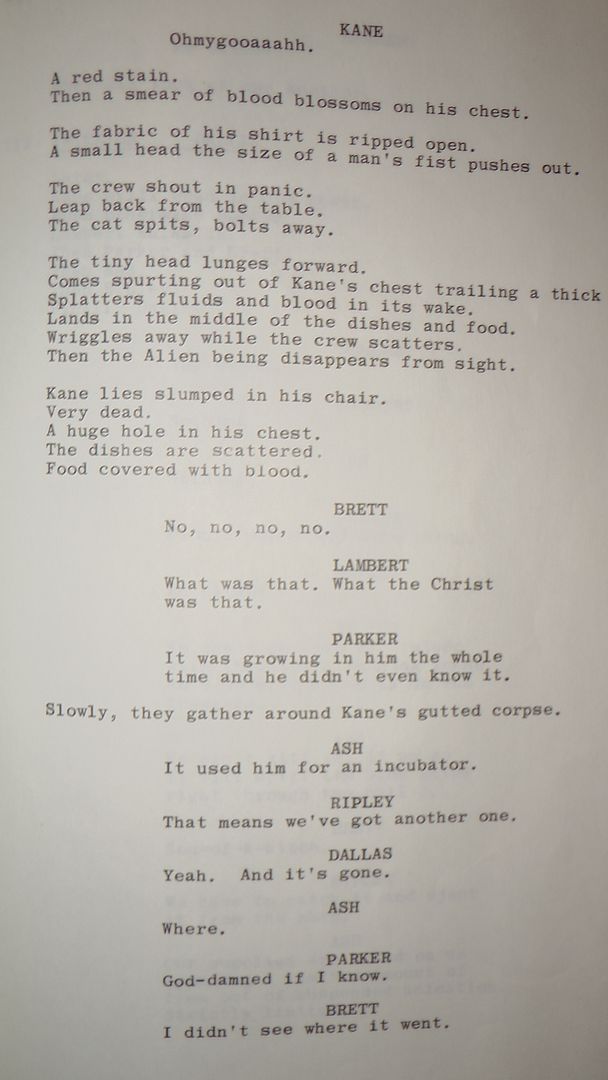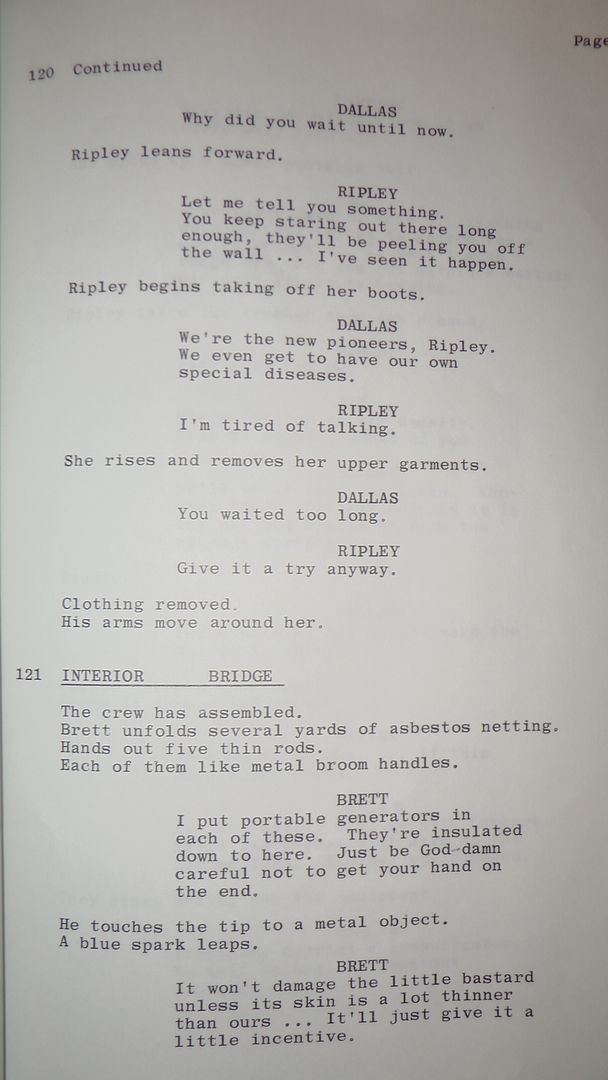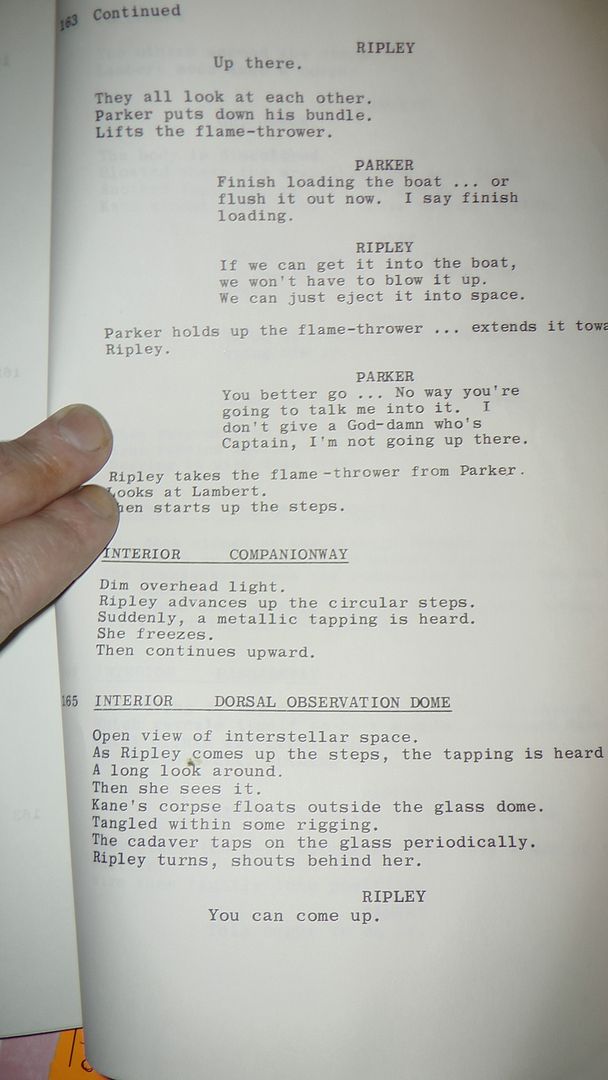 Treat Yourself to Sci-Fi Swag!
We've partnered with the folks at TeePublic to give fans the opportunity to support one another and express their interests by owning customized, unique merchandise based on their favorite science fiction franchises! Designs are created by fans and a portion of proceeds from each sale go to supporting the artists and their work! Check out the entire store and see if anything gets your attention!
Written by djrees56
Published on 2016-01-15 17:25:53