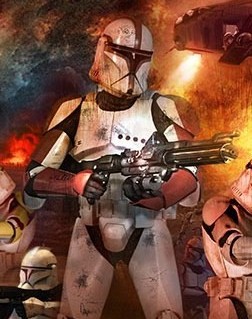 Member
10
Posted Nov-11-2014 8:36 AM
Overall, what do you think of Star Wars: Rebels...
as opposed to Star Wars: The Clone Wars...
Personally, I prefer Clone Wars so far. Rebels is alright, but it's clear it's got a cheesier, more kid like, aspect to it. Plus the animation is a step down. Clone Wars had better animation and a better, darker, story to it. Episodes like Darkness on Umbara were awesome. Obviously Rebels has just started, but I prefer Clone Wars. 
What about all of you?
"Men like me don't start the wars. We just die in them. We've always died in them, and we always will. We don't expect any praise for it, no parades. No one knows our names." ―Alpha-98