top 10 thing that confuse me of JP3
13 Replies
Add A Reply
Forum Topic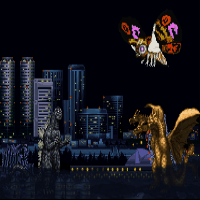 Noob
Member
0 XP
Jun-30-2014 4:45 PM
first off all to not make pepole angry i will not mention the spino t-rex figth
10.- at the end of the movie elie sends the army, this arises the question did they kill all the dinosaurs in sorna like they in Nublar in the novel
9.- the cell phone sill worked perfectly after being digested and evacuated by the spino
8.- the pterodactyl had teeth witch in reality had no teeth,  this could be explain scince there are made with mixed DNA but frogs don't have teath nor Birds if they used bird DNA
7.- Erick used T-rex's pee to frighten small dinosaurs but stated that it aracts Spinosaurus so it means spino hunted T-rexes which is impossible due to spinos diet of fishes and small dinosaurs
6.- there where many incuators with eggs witch dosent make sence as they made the dinosaurs in nublar but raiced them in sorna and then sent them back to sorna.
5.-when they are in the plane grant dreamed of a feathered raptor as to that point in the movie he only had seen isla nublar´s  featherless raptors
4.-spinosaurus broke a fence, this is site B witch specifically hamon stated wasn't fenced, and that fence was made of concrete wich is imposible that a dinosaur like spino broke it-
3.-a man mentions that s site B is off limits until the UN desides what to do to the island, so did they bombed isla nublar like in the novel.
2.-Why did grant state that raptors are smarter than dolphins or primates, he had no clear evidence of this exept for the ability of raptors to communicate with each others, but this dosen't make sence as bee's have a way of communicating and this dosen't  mean they are smarter than primates or dolphins
1.-grant states that spino wasn't in INGENS list and asked himself what other things they could of made, so could this might explain what ataked the boat at the beginning, is it possible that they made mosasaur's or plesiosaur's
-as mr. happy would say why did spino brake concreet and not wood
%MCEPASTEBIN%
Evacuate?, Godzilla is just a Legend!-Woman in GMK
13 Responses to top 10 thing that confuse me of JP3
Add A Reply
Sign in to add a reply to this topic!