Godzilla 2014 rated R?
Member
Posted Dec-28-2013 3:46 PM
Is Godzilla 2014 Really a Rated R Film? 
Here is the link to my article! 
The Source is on the site too! 
Is really Godzilla 2014 a Rate R movie?
*link made clickable by Svanya
13 Replies
No, its just a stupid rumor. Its not R-rated. You cant trust every website on the darn internet. Its by 99% security PG-13
Im sure the movie will be PG 13 because there,s Godzilla toys for kids so it,s not going to be rated R
im not saying i believe it but im just giving what people thoughts ideas are on it and letting people know what a website says about it.
no i think it will be pg13.
PG 13 is fine for me. R rated simply mean violence and coarse language, and lots of it, both unnecessary in this movie.
Be the type of person that when your feet touch the floor in the morning, the devil says, "Aw shit, they're up."
I mean either way the door swings it will hopefully be great...if it turns more violent that's fine but like you said it's unnecessary but always great
Nobody cares the blood, it may have rivers of blood, rains of blood, and it will still being PG-13, because Kids always are playing videogames like mortal kombat and stuff, the only way to make it "R" is to show boobs, sex and teenagers smoking all kind of weeds.
I'm playing mortal kombat at the moment...and when did the R-rated system become the equivalent of a Friday the 13th movie
i really don't care about blood(at least unless its over the top, then it gets stupid), as long as they don't cuss for every other word of the movie or have anything explicit(along the lines of what king of zombies said) it ill be just fine, uneccessary F-bombs can so quickly ruin an otherwise good movie. in the end that kind of stuff can cut out huge portions of a movies audiance.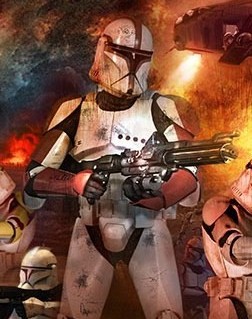 The problem with R is that you cut out a huge amount of your audience. In the end, the goal of movie making is to make money. They can't do that with only a small percentage of the populace able to see the movie. So, PG-13 is more likely.
PS- I just can't see Godzilla getting past PG-13. Don't know why, it just doesn't seem possible.
"Men like me don't start the wars. We just die in them. We've always died in them, and we always will. We don't expect any praise for it, no parades. No one knows our names." ―Alpha-98
Actually a lot of the movies were rated R and unrated when they were released on DVD