A new featurette for Godzilla (2014) has been published today by Cinemas Proncial on YouTube. The video features a few behind-the-scenes shots and interviews with Gareth Edwards, Thomas Tull and the visual effects crew, along with some new cutscenes from the actual movie. The focus of this featurette is explaining how crucial the 3D aspect was for Godzilla and how Gareth and the vfx crew brought the King to life in more ways than they every could before. Watch the video below:
Thanks to Junkerde for sharing the video in the forums.
What did you think of this featurette? Let us know in the comments section!
For the latest news and updates on Godzilla 2, be sure to follow us on Twitter and like us on Facebook!
Keywords: Godzilla, Godzilla News, Godzilla Sequel, Gareth Edwards, Legenrdary Pictures, Warner Brothers, Kaiju, Monsters, News, Movies, Cast, Plot, Toho, Tokyo, Japan
Posted by Chris Picard on 2014-05-07 15:34:12
Comments
Posted: May-07-2014 5:28 PM
How come with each trailer, I get even more HYPED... "and not the other way around"???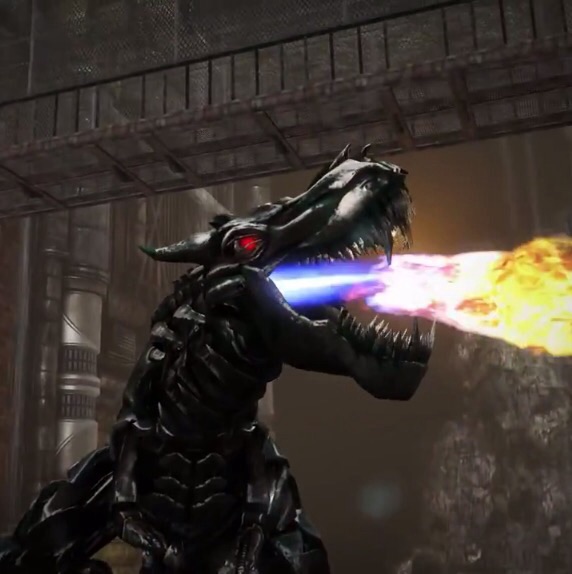 Posted: May-07-2014 5:41 PM
Awesome. Chris, will you make screenshots?
Posted: May-07-2014 6:28 PM
The vfx is looking impressive I have to say. 
Posted: May-07-2014 7:11 PM
I swear that the muscles of my neck started to shake when I saw the new footage of this video. Every fucking new shot that I see... I don´t know. I don´t even know how to describe it. Just look at the shot where the MUTO is walking. Now THIS is how you direct action scenes in a suspensful and thrilling way, not just empty spectacle.
Posted: May-07-2014 8:15 PM
ALSO!!!
Will Godzilla be in 4D!?!?
I think it would benefit even more than 3D!!!
Imagine the stomps when Godzilla is coming and the chairs start JUMPING!!!
Posted: May-08-2014 1:59 AM
Universal Studios needs to make a 4d ride of Godzilla or just a awesome ride, hopefully with Toho's consent. Just imagine how cool that ride would be.
Posted: May-08-2014 5:10 AM
Posted: May-08-2014 1:29 PM
Wow, seeing some of the finished footage blew me away. Next Friday here I come!
Posted: May-09-2014 1:15 AM
Wow, this new scenes are mindblowing... Even with the poor 480p quality of the featurette.
CGI also look fixed now, the scene with the spikes diving under the destroyer ship looked a little bit poor in the trailers -> also the next cut with the 3 destroyer ships "falling" down the big wave, hope this doesn't look like a Call of Duty game anymore in finished film :D
Posted: May-10-2014 1:24 AM
I cannot wait to see Godzilla in all his glory!
I predict he might just be the most AWESOME thing we have ever seen!! :)