Never-Before-Seen Concept Art from David Cronenberg's TOTAL RECALL!
Written By Lone on 2014-01-04 11:10:17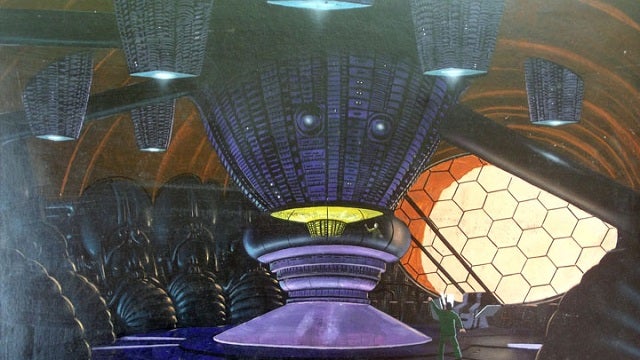 Can you imagine what type of film David Cronenberg would have made, adapting Philip K Dick's original source material? Cronenberg worked on the script development and overall concept for about a year, before leaving, when he realised his vision was not in line with what the producers were aiming for!
Whilst I enjoy Paul Verhoeven's entertaining version and Arnie's Doug Quaid, it was all pretty tongue-in-cheek and slightly over-the-top! Cronenberg would have made a serious, faithfull, more disturbing version for sure. The bodily malformations would have been gross and super cool! I'm sure it would have all been done in Cronenberg's very unique, inventive, intelligent style!
Here's a link to an interesting article where artist Ron Miller shares a ton of the concept art he created for Cronenberg's never completed TOTAL RECALL: io9.com
Keywords:
If you would like to contribute to this site and write articles for The Lone Gunwoman, get in touch with the site owner!
Related The Lone Gunwoman Articles
Member Comments
Lone, you spoil us with these posts, they are so amazing! Thank you so much!
Incredible. thanks for sharing Lone!
Hey, glad you liked this!
I like Verhoeven's TOTAL RECALL, but can't help thinking how awesome a Cronenberg version could have been!
Other Comments
Have a scoop you want you share? Send us an e-mail to [email protected] or share it in the SciFi Movies forum for thousands of other fans to see!
This article was submitted by one of Scified's volunteer contributors. Every contributor must agree and abide the Scified Site User Agreement. If you represent an individual or company and feel as though this article has infringed on any of our terms or any existing copyrights, please contact us for removal requests.