Movies Worth Checking Out
Daybreakers
Release Date: January 8th, 2010
Directed by: Michael Spierig, Peter Spierig
In a world 10 years into the future, vampires make up the vast majority of the population with only 5% of the human rac... More ›
Star Trek: Nemesis
Release Date: December 13th, 2002
Directed by: Stuart Baird
Captain Jean-Luc Picard and his crew return to battle a chilling new adversary... that just happens to hold a shocking ... More ›
Iron Man 2
Release Date: May 7th, 2010
Directed by: Jon Favreau
With the world now aware of his dual life as the armored superhero Iron Man, billionaire inventor Tony Stark faces pres... More ›
Latest Movies Reviewed
Pacific Rim
2015-08-02 17:40:25
Good: This movie looks great. The giant mechs look cool and so do the daikaiju. There are also some ...
Rodan
2015-08-02 17:37:05
Good: This is a very solid movie if you are a fan of daikaiju films. Rodan is interesting, and the h...
Godzilla (2014)
2015-08-02 17:34:10
Good: This looks great. The monsters look great all the other special effects look great. Bryan Cran...
Godzilla: Final Wars
2015-08-02 17:28:46
The Good: If you are looking for action, this is the movie for you. This has action in both the huma...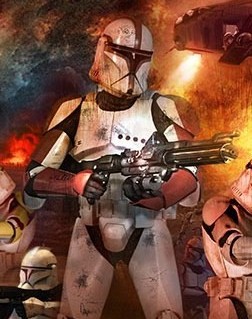 Jurassic World
2015-07-27 08:34:31
By far one of the best movies I've seen in a long time! Jurassic World is an action packed, thrill r...